GEMÄLDEGALERIE, Love Triumphant By Caravaggio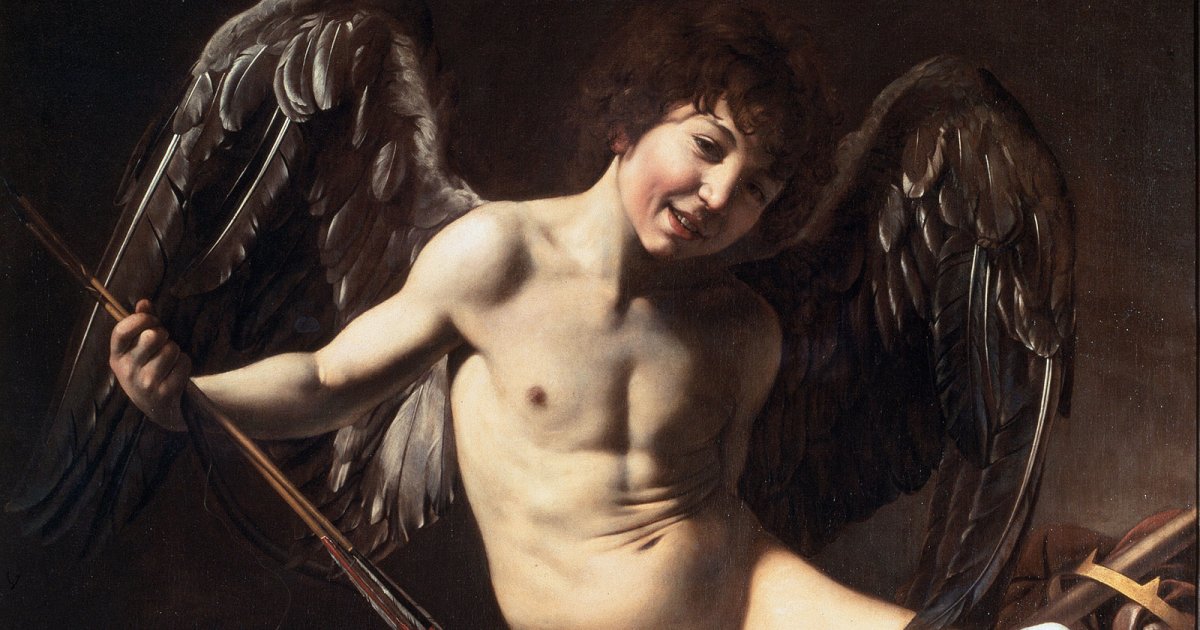 Audio File length: 2.37

Language: English / USA
Michelangelo Merisi, better known as Caravaggio, was an innovative painter. He was the first to paint directly using a brush, without a preparatory sketch; he perfected the chiaroscuro technique, and struck observers with the vibrant realism of his works. Love Triumphant is one of his most famous paintings.
Caravaggio painted it in Rome between 1602 and 1603 for his patron, Vincenzo Giustiniani.
The theme of the painting is Cupid, the Roman god of erotic love and one of the most frequently portrayed figures of classical mythology. The original title, Amor vincit omnia ("love conquers all") is from a verse by the poet Virgil.
Unlike painters before him, Caravaggio did not idealize the god of love as an innocent little cherub, portraying instead an earthly creature able to awaken desire through a body in flesh and blood.
The model for the young god was a lad from Rome's lower classes, Francesco Boneri, a servant and lover of the artist for years, who posed for some Caravaggio's other well-known paintings, including the famous John the Baptist.
Here in Love Triumphant he is painted as a 12-year-old, in a provocative pose with his legs spread open, a suggestive expression and sensual flushed cheeks.
The painting, brimming with eroticism, was actually hidden by its owner behind a curtain for some years: whether this was out of a sense of modesty or a desire to highlight its great value is not clear.
The musical instruments are portrayed as a still life: if you look closely, you'll see they are unusable – the lute has five strings, not twelve, while the violin has just two, instead of four. The sheet music, meanwhile, is a homage to Vincenzo Giustiniani, who commissioned the painting: he is believed to have composed the piece himself, as is indicated by the letter V you can see in the incipit.
The painting remained in the Giustiniani family until Frederick William III purchased it for the museum, together with another eight works by Caravaggio. Three of these were destroyed during the Second World War, and the remaining five ended up in other museums.
An interesting fact: Caravaggio, who was forced to flee from Rome after he killed a man in a duel, was a notoriously hot-tempered character, arrested for fighting on many occasions, so we know a great deal about his private life from the police reports of the time, which have been recently examined.