GEMÄLDEGALERIE, Moses By Rembrandt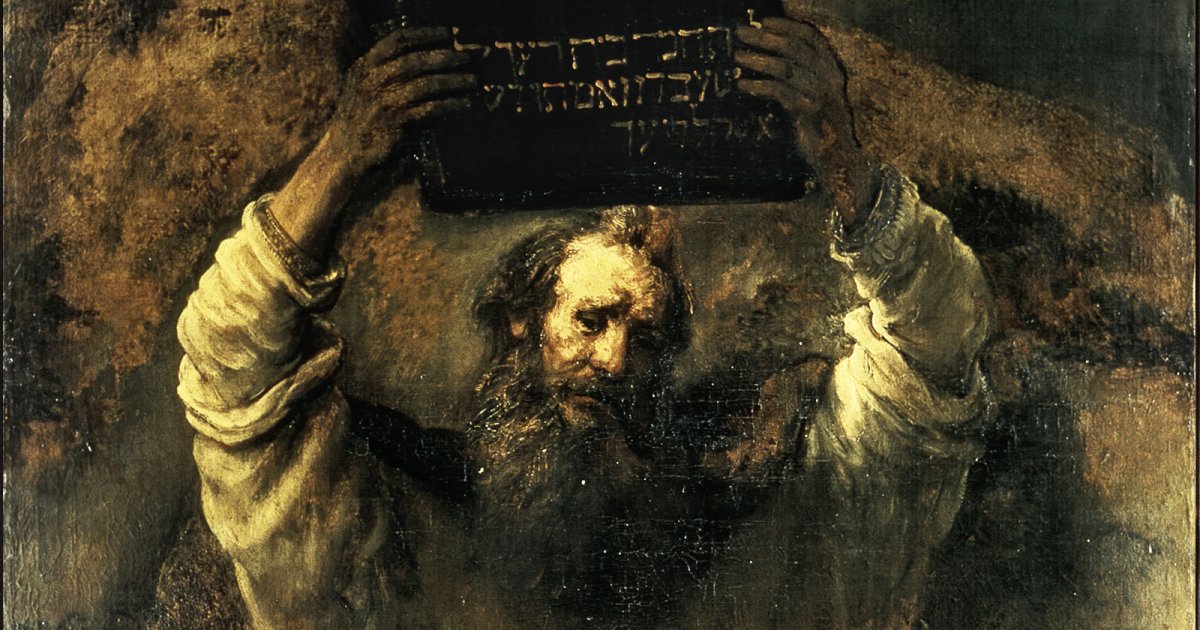 Audio File length: 2.47

Language: English / USA
Moses Breaking the Tablets of the Law is a work by Rembrandt Harmenszoon van Rijn, the most important painter of the Dutch School.
The large size of the canvas, unusual for a single subject, the striking expression on the face of the elderly Moses and the indecision evident in the way he is lifting up the tablets with the Ten Commandments all come together to make this a particularly moving, enigmatic painting.
The work depicts Moses's indecision over whether to destroy the tablets, when, on his return after receiving them from God on Mount Sinai, he finds the Jewish people worshipping the Golden Calf.
Rembrandt painted this work in 1659, at the age of 53, towards the end of his career; he died in 1669.
The paintings from the last decade of his life share a number of characteristics: they are larger, with brushstrokes and color more evident rather than the detail that marked his earlier works. This is clear also from this painting, in which the background is barely articulated, and the colors are predominantly warm and rather unrealistic.
A greater sense of pessimism can also be perceived in these latter paintings: Rembrandt had suffered the dramatic loss of his children and his wife, and was afflicted by serious financial difficulties.
Rembrandt frequently devoted his efforts to religious themes, such as in this painting, but from an early age he achieved huge success above all as a portrait artist, with powerful Dutch figures vying for his services. He earned a great deal of fame – and money – from his huge number of works, which included some 300 paintings, more than 1000 drawings and 400 etchings, but he lived above his means, and by the time he painted this work he was deep in debt.
The Gemäldegalerie presents an overview of the Dutch painter's works, displaying another 15 canvases in what is one of the world's largest Rembrandt collections. The paintings have been x-rayed to detect hidden subjects or changes in the artist's work.
An interesting fact: the painting is signed Rembrandt F. 1659; the F stands for fecit, Latin for "he did it". This is the last signature of the Dutch artist, who began adopting this form in 1633. His previous works were signed simply with R or RH, or Rembrant, without the D. It is from this last form of the signature that art historians learned the proper spelling of his name, because in documents from the period it appeared more often without the D.