GENDARMENMARKT, Presentation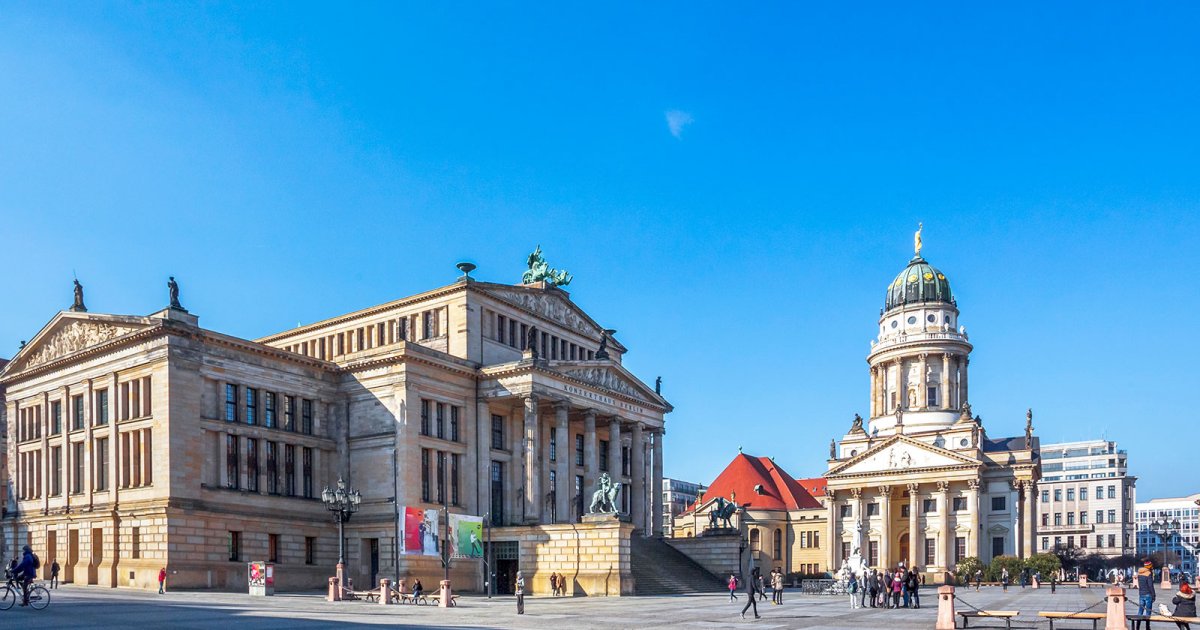 Audio File length: 2.28

Language: English / USA
Hi, my name's Marcy, and I'm your personal guide. Along with MyWoWo, I'd like to welcome you to one of the Wonders of the World: the Gendarmenmarkt.
The Gendarmenmarkt is the most spectacular square in the city.
It was designed by Johann Arnold Nering at the end of the 17th century, and was rebuilt by Georg Christian Unger in 1773. The name derives from the cuirassier regiment Gens d'Armes, which had stables here until 1773.
The beauty of this Berlin landmark is due above all to the striking view of the Konzerthaus flanked by the twin places of worship, known as the French Church and the German Church.
In the middle of the square you can see a sculpture composed of five figures. Standing in the center on a plinth is the poet Friedrich Schiller, who wrote the famous Ode to Joy, the anthem of Europe set to the music of Beethoven's Ninth Symphony. Schiller is surrounded by female figures representing the Muses of Lyric Poetry, Tragedy, Philosophy and History.
Behind the statue is the Konzerthaus, a concert hall built in 1821 by the architect Karl Friedrich Schinkel on the foundations of an earlier theater. The facade is charaerized by broad steps leading up to a portico supported by columns.
To the right of the concert hall is the Deutscher Dom, or German Church, dating to the beginning of the 18th century. Built on a design by Martin Grünberg, it was completed by Carl von Gontard, who added the splendid dome, supported by slender columns.
On the right is the Französischer Dom, or French Church. Designed by Jean-Louis Cayart at the beginning of the 18th century, it was built by the French Calvinist community that came to Berlin in huge numbers at the end of the 17th century to escape persecution in Catholic France. In 1785, von Gontard added the tower with the dome, so it would resemble the German Church, creating a symmetrical effect.
Let me leave you with an interesting fact: in the French Church, there is an organ that was installed in 1753, after the Calvinists and Lutherans came together in the Prussian Evangelical Church, marking a move away from the Calvinist tradition that did not allow musical instruments in church.