HACKESCHE HÖFE, PRESENTATION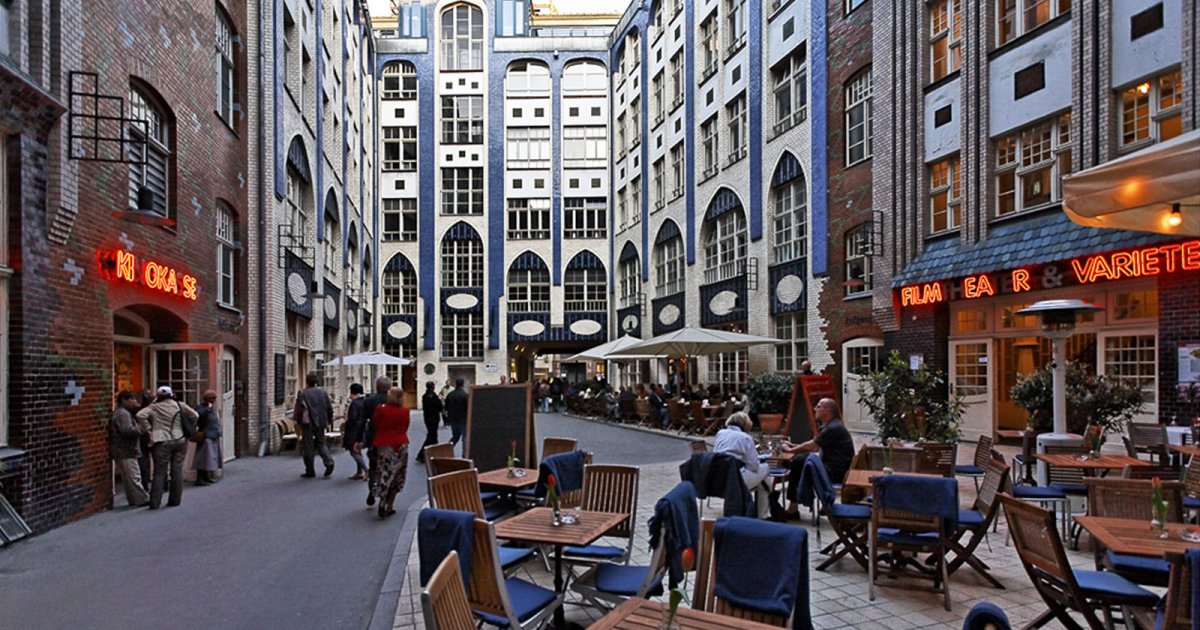 Audio File length: 2.29

Language: English / USA
Hi, my name's Jill, and I'm your personal guide. Along with MyWoWo, I'd like to welcome you to one of the Wonders of the World: the Hackesche Höfe.
The Hackesche Höfe is the renowned complex of courtyards spread around the Scheunenviertel quarter, the former Jewish neighborhood.
One of the most fashionable areas in Berlin today, it was for many years a poor neighborhood. Located outside the city walls for centuries, it was renamed the "barn quarter" at the end of the 17th century, when barns were removed from the city center and moved here. The fortunes of the area began to change at the beginning of the 20th century, when large numbers of Jews from Eastern Europe settled here, giving rise to major changes: shops and businesses began to open, turning the area into a hive of activity.
With the rise of Nazism and the deportation of the Jews, the neighborhood lost much of its vitality, which it did not recover until recently, once again becoming one of the coolest quarters in Berlin, with plenty of nightlife, art galleries and avant-garde fashion stores.
Opening onto Rosenthalerstrasse is a complex of eight interconnected courtyards, better known as Hackesche Höfe, originally built as a market in 1907 by the architect Kurt Berndt.
During the years of the Cold War, the complex was not fully used, and it took a new lease on life only after lengthy restoration work that was completed in 1997.
The main entrance is at number 40. A building with a splendid Art Nouveau facade takes you into the first courtyard, featuring buildings with walls covered in colored tiles. Like the facade, it was designed by the architect, August Endell.
From here, you can explore the other courtyards, which form a microcosm of the city, packed with cafés, theaters, cinemas, restaurants, boutiques, art exhibitions and entertainment venues.
Let me leave you with an interesting fact: the Hackesche Höfe is also a monument for Berlin's Jewish community, because in 1939 it belonged to a Jewish businessman, and was home to the Jewish School, until the owner was compelled to sell it to the Nazis, and the school was evicted and demolished.