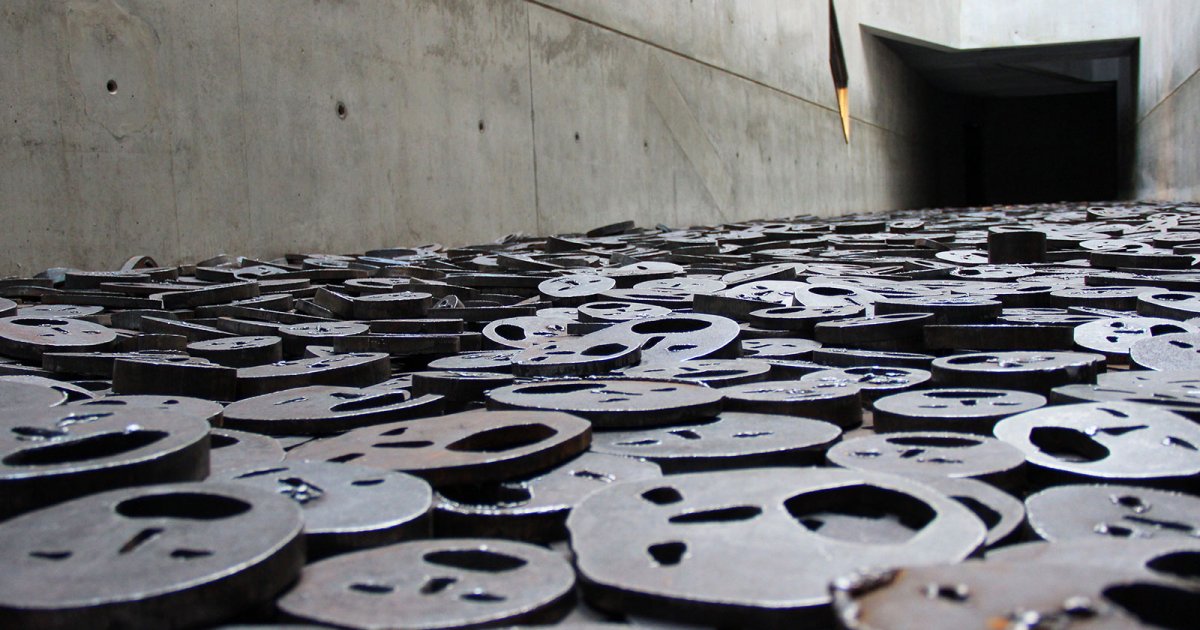 Audio File length: 2.42

Language: English / USA
There are two routes through the Jüdisches Museum. On the one side is the museum collection itself; on the other, you can explore the three axes that make up the building.
The three underground corridors cover important themes in Jewish history, and exploring them will take you on both a cultural and introspective journey, putting your emotions to a test with a growing sense of unease created by the volumes and geometries of the spaces.
The corridor entitled Exile leads out onto a garden featuring 49 cement columns with wild olives growing on top of them, symbolizing hope.
The Holocaust corridor will take you into a sort of tower, 20 meters high. This cold, dark, enclosed space, with smooth walls and only a slit in the roof to let the light in, aims to make the visitor feel the desperation of the victims of the Shoah.
The corridor of Continuity is designed as a connection between the past and the present, with a steep staircase taking you up to the museum itself.
The exhibition is organized in chronological order, beginning from before the year 1000, and illustrates the history of the Jews in Germany up until the present, allowing the visitor to learn about Jewish life and culture, thanks to videos, photographs, letters, artworks and everyday objects.
Make sure you don't miss the installations in the basement and on the ground floor of the central building, in particular the Gallery of the Missing, in which the artist Via Lewandowsky has placed lost or destroyed objects of German Jewish culture inside sculptures made of black glass.
The artist Arnold Dreyblatt, on the other hand, in his work entitled Unsaid, has collected a series of letters, information and diaries written by Jews before they were deported to the concentration camps.
An interesting fact: the most moving installation of all is entitled Shalekhet – Fallen Leaves. Created by the Israeli artist Menashe Kadishman, it consists of a carpet of over ten thousand metal disks depicting screaming faces. Visitors are free to step on these nameless faces - but watch out! Each step you take will make the "leaves" vibrate, causing sounds similar to blood-curdling screams.
Our visit to the Jüdisches Museum ends here. MyWoWo would like to thank you - see you again at another Wonder of the World!