MUSEUM ISLAND, Bodemuseum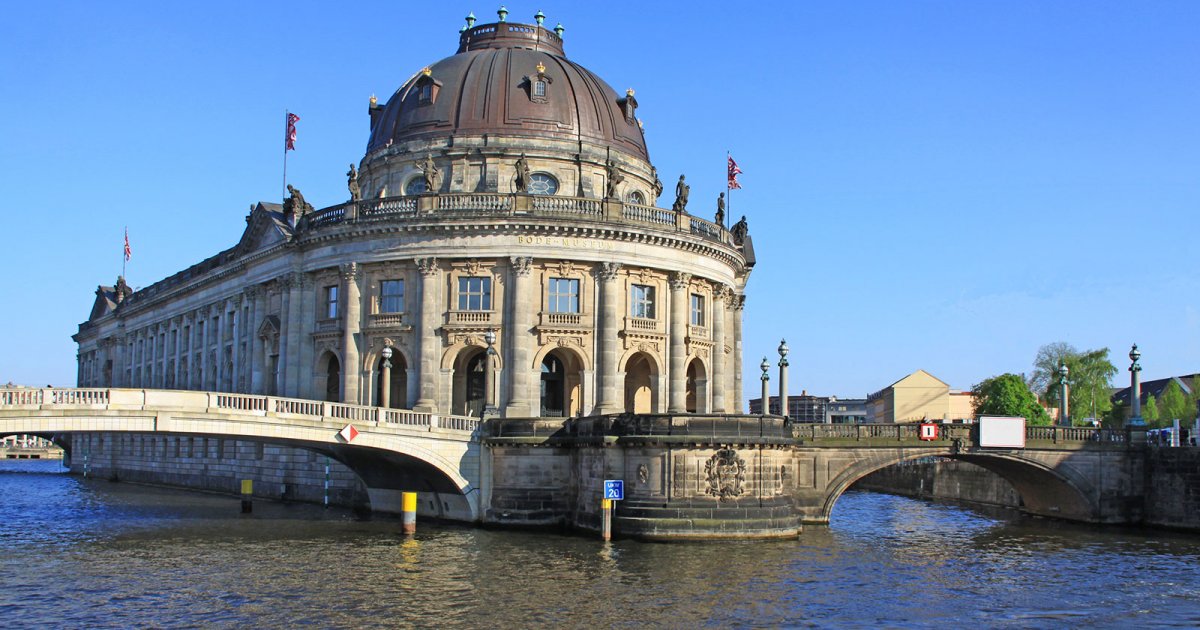 Audio File length: 2.41

Language: English / USA
The Bode-Museum, located on the northern tip of Museumsinsel, appears to float on the Spree like a boat, with the main facade forming the round-shaped bow.
Construction began in 1882, on a design by Ernst Eberhard von Ihne. The inauguration took place in 1904, but it was not until 1956 that the museum was named after its first director, Wilhelm von Bode.
The museum basically comprises three important collections: an extraordinary collection of coins, featuring rare, valuable pieces; a fine Byzantine art section, and an impressive collection of sculptures.
When you enter the museum, you'll find yourself in the spacious circular entrance hall, topped with a dome. At the top of the stairs, a delightful cafe looks onto this elegant space. You'll be welcomed by an equestrian statue of the Great Elector Frederick William, by Andreas Schlüter, which marks the start of the exhibition route dedicated to sculpture, and featuring works from various periods, with a particular focus on the Middle Ages and the Renaissance. Part of this floor is occupied by Byzantine art, offering the chance to admire sarcophagi, mosaics and ivory statuettes.
Particularly appealing is the Tiepolo Kabinett, a pale pink room decorated with eighteenth-century stucco works, with 22 frescoes painted by Gian Battista Tiepolo for an Italian palace in 1759 that were purchased and brought to Berlin by von Bode.
Even if you're not a particular fan, I suggest you take a look at the coin collection. It is one of the largest and most impressive in the world, comprising over half a million pieces, some of them extremely rare. The exhibits include one of the first coins ever minted, believed to date back 2600 years.
An interesting fact: on March 27, 2017 just before sunrise, thieves sneaked into the museum through a window and stole the so-called "Big Maple Leaf", a huge Canadian gold coin with a diameter of 53 centimeters and weighing over 100 kilos, worth almost four million dollars. The German police arrested four of the thieves, but the coin, featuring a portrait of Queen Elizabeth II on one side and a maple leaf on the other, has never been found. It is feared the coin was melted down and then sold.