MUSEUM ISLAND, Introduction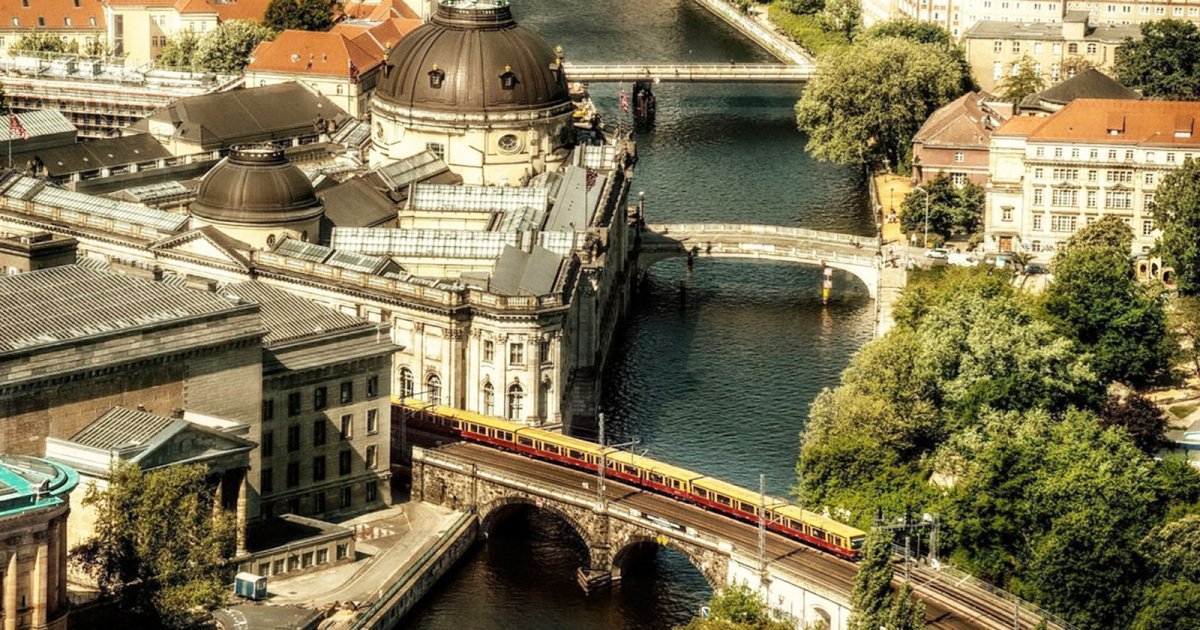 Audio File length: 2.47

Language: English / USA
Hi, my name's Marcy, and I'm your personal guide. Along with MyWoWo, I'd like to welcome you to one of the Wonders of the World: Museumsinsel.
On Museum Island, you will find five museums, located on an island in the Spree River where, at the end of the 12th century, the first inhabitants set up home in Cölln, one of the two settlements that gave rise to Berlin. Today, the island is a treasure chest of masterpieces in five museums with 200 rooms, where you can admire artworks spanning a period of over 4000 years.
The oldest museum on the island is the Altes Museum, or "old museum", completed in 1830 by the architect Karl Friedrich Schinkel and located in the Lustgarten, a park beside the city's Cathedral. We have Frederick William IV of Prussia to thank for the idea of developing a "refuge for the arts and sciences" for this initial museum collection. A famous, former apprentice of Schinkel, Friedrich August Stüler, was entrusted with the project.
The project comprised the building of the Neues Museum, or "new museum" and the Alte Nationalgalerie, or "old national gallery". The former was erected right behind the Altes Museum, while the latter was built opposite it. The 20th century subsequently saw the addition of the Pergamonmuseum and Bode-Museum, on the northern edge of the island.
As it stands today, Museumsinsel is a major artistic hub successfully competing with other famous museum complexes, such as the Louvre in Paris or the Hermitage in St. Petersburg. As you'll see, the collections in these museums are extremely varied, dating to different periods in history.
The Altes Museum is home to works from Ancient Greece and Rome, as well as Etruscan exhibits; the Neues Museum continues the theme of ancient art with Egyptian artworks and prehistoric objects. Famous works from ancient times are also the focus of the Pergamonmuseum.
Nineteenth-century European art is the main feature of the Alte Nationalgalerie, while the Bode-Museum, on the northern tip of the island, lapped by the waters of the Spree, contains a fine collection of medieval and Renaissance sculpture.
An interesting fact: before the Second World War, the museums were linked by secret tunnels, which were destroyed by the bombing raids. They are now being restored, and are to be reopened to the public, becoming the sixth museum on the island.