MUSEUM ISLAND, Neues Museum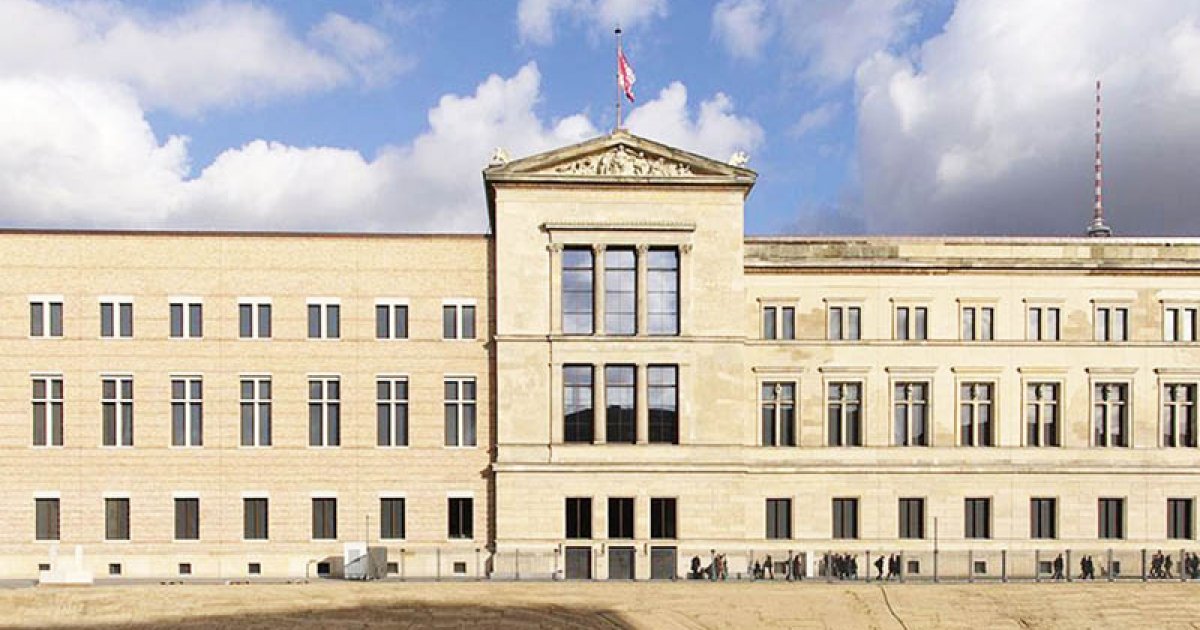 Audio File length: 2.35

Language: English / USA
The Neues Museum is one of the most interesting museums in the city for its collections of ancient works.
The building was designed in the mid-nineteenth century by the architect Friedrich August Stüler, but suffered heavy damage from the bombings during the Second World War, and reconstruction work did not begin until 50 years later. The British architect David Chipperfield succeeded in combining what was left of the original structure with impressive modern additions, and the museum reopened to the public in 2009.
The exhibition route is spread over four levels.
The lower level takes visitors on a trip through the Nile Valley and everyday life of its inhabitants, while on the ground floor, you'll find a number of rooms dedicated to Egyptian art. The Schliemann Collection, featuring the "treasure of Priam", King of Troy, is in a special, separate area.
The third level is reserved for the numerous prehistoric exhibits, from the Stone Age to the Iron Age.
The top floor is dedicated to Egyptian art. One of the marvels of this collection, which you can admire in an exhibition case in the center of one of the rooms, is the bust of the most beautiful woman in Berlin, as the work is known here, depicting Nefertiti, the wife of the Pharaoh Akhenaton, who lived during the New Kingdom, the period of greatest splendor of the Egyptian civilization. Nefertiti is said to have taken over her husband's title upon his death.
The colored limestone bust dates to 1340 B.C., featuring a slim, slender neck supporting a perfectly proportioned face. The dark complexion is enhanced by the soft lines of the make-up, and you might be interested to know that the Egyptian name "Nefertiti" means "the beautiful woman has come".
An interesting fact: in 1873, in Turkey, after years of excavations, the amateur archeologist Heinrich Schliemann discovered the remains of the ancient city of Troy, conquered by the Greeks using the famous Trojan Horse, which Homer wrote about in the Iliad. Schliemann also found what he called the "treasure of Priam", the king of Troy who appears in the Iliad, because he considered him to be the last king of the city. These objects were brought to Berlin with full honors, but in 1945, unfortunately, many of them fell into the hands of the Soviet soldiers, and only some of them were returned to Germany by the Russian government; the others have been replaced by copies.