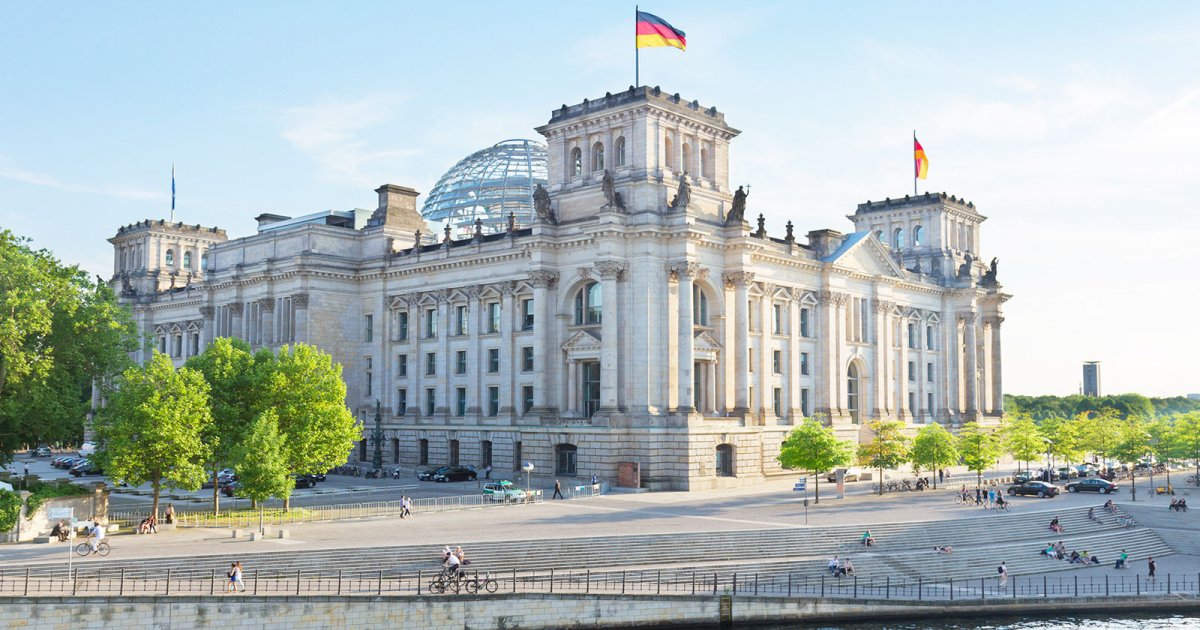 Audio File length: 2.49

Language: English / USA
Hi, my name's Rick, and I'm your personal guide. Along with MyWoWo, I'd like to welcome you to one of the Wonders of the World: the Reichstag.
The Reichstag is the seat of the German Parliament.
Following centuries during which it was divided into a number of small states, German Unification officially occurred in 1871, and Berlin became the capital. The decision was thus taken to build the Reichstag, which means "imperial parliament"; the name was maintained even after the monarchy was abolished following the First World War. It was here, in fact, from one of the windows you can see before you, that the member of parliament, Philipp Scheidemann, proclaimed the birth of the German Republic on November 9, 1918.
Designed by the German architect Paul Wallot, the building was not inaugurated until 1894. It remained the seat of parliament until it was destroyed by fire on February 27 1933, an event that altered both the fate of the edifice and of Germany itself: Hitler accused the Communists of setting fire to the building, using this as a pretext to get rid of the opposition and establish a dictatorship.
Although the Reichstag was abandoned after the fire, it was on top of the ruins of the building that the Soviet flag was raised by the Red Army on April 30, 1945 to mark the conquest of the city. Despite this, in the post-war years, the Reichstag remained in the western zone of Berlin, outside of Soviet control.
This meant that its symbolic value could not be forgotten, and during the 1980s, many rock stars, including David Bowie, Michael Jackson and Pink Floyd, chose the building as a backdrop for their concerts.
When Berlin took back its role as capital from Bonn following German reunification and the fall of the Berlin Wall, the Reichstag resumed its functions, and since 1999 has been the seat of the Bundestag, or federal parliament.
The building was restructured according to a project by the British architect Norman Foster, who maintained its outward appearance, but added the fabulous glass dome.
An interesting fact: between June 23 and July 6 1994, the Reichstag was turned into a work of art. A pair of eccentric artists named Christo and Jeanne-Claude wrapped the building in 100,000 square meters of silver fabric. Their aim was to pay homage to a building of such fundamental importance to European history by altering its appearance, albeit temporarily.