SCHLOSS CHARLOTTENBURG, Castle Interior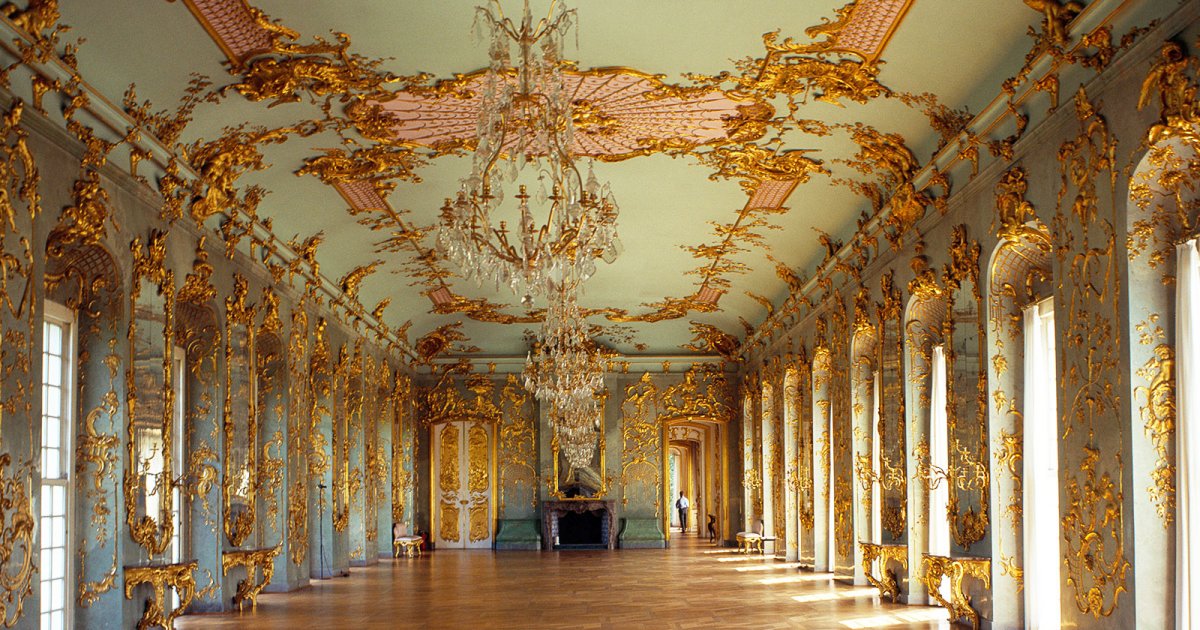 Audio File length: 2.23

Language: English / USA
The main body of this splendid residence is known as Altes Schloss, or old castle, highlighting that it was the original core of the complex.
The visit starts with the magnificent rooms on the ground floor, which were used as the royal apartments. The amazing stucco decorations and exquisite brocade fabrics are indicative of the opulent lifestyle led by the members of the Hohenzollern family. The bedroom of Frederick I, featuring a bathroom embellished with spectacular lacquered furnishings is particularly impressive.
Other must-see areas in the palace include the Porcelain Room, with over three thousand pieces from China and Japan, and the chapel, built by the architect Johann Friedrich Eosander von Göthe and featuring spectacular arches and a frescoed ceiling.
The ceremonial staircase leads up to the first floor, where you can admire the royal family's extensive silver collection, in particular the table service of the crown prince, a masterwork of German precious metal craftsmanship.
The left wing leads through the Orangery, now a venue for concerts and other events, and to the three-floor Neoclassical Theater, which hosts temporary exhibitions.
The Neue Flügel, or new wing, on the right, was designed in the 1740s by Georg Wenzeslaus Knobelsdorff.
Also worth a visit is the Weisser Saal, the dining room also known as the "white hall", because of the predominant color that gives it its characteristic light appearance. Frederick II the Great used it both as a dining room and as a throne room.
You're sure to be awestruck by the abundance of gold, stucco work and mirrors in the Goldene Galerie, a 42-meter-long hall used for balls and ceremonies, and another impressive sight is the private apartment of Queen Louise, the wife of Frederick William III, featuring a magnificent bedroom created by Karl Friedrich Schinkel in 1810.
An interesting fact: the splendor of the rooms and the decorations – both restored and recreated, is complemented by the delightful original paintings in the second apartment of Frederick II. A number of period works can be admired here, including The Embarkation for Cythera by Antoine Watteau, in which the famous French artist depicts a group of people happily getting ready to set off for the island that was the birthplace of Aphrodite, the goddess of love.