SCHLOSS CHARLOTTENBURG, Schlossgärten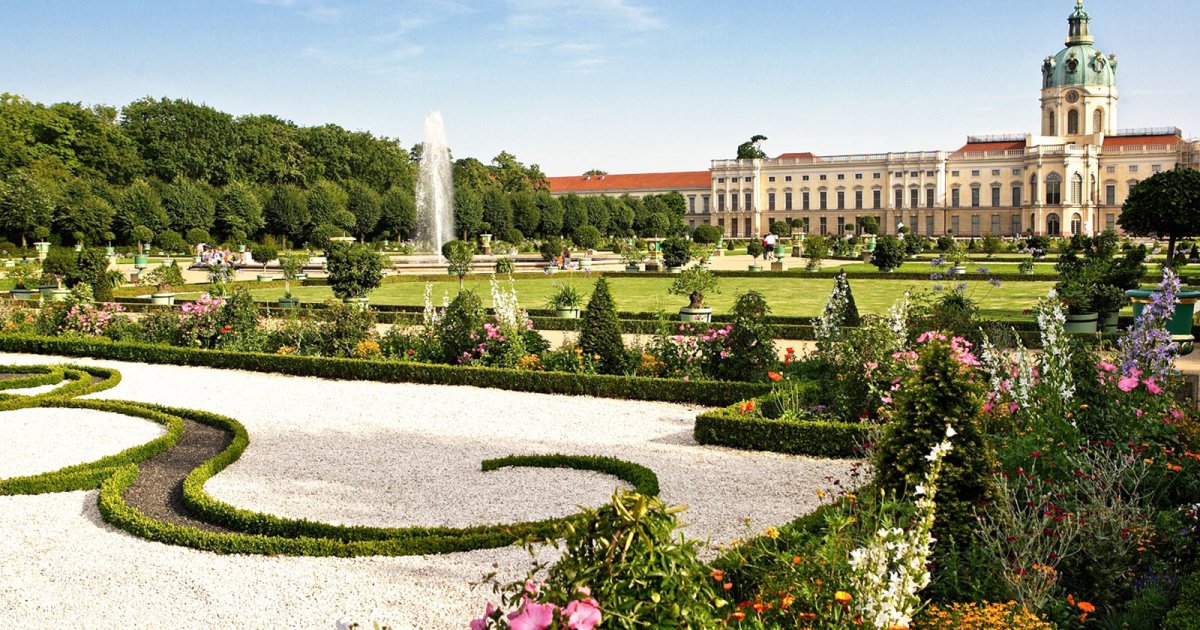 Audio File length: 2.08

Language: English / USA
To the north of Charlottenburg is a huge park, a favorite haunt with the locals for walks and picnics.
Part of this enormous open space is laid out in the formal garden style of the French, based on symmetry and embellished with sculptures and water features, while another part is in the style of an English park, with a less rigid, more natural layout, although also carefully tended.
The first part of the park was designed in 1697, and at the time was the first garden à la française created in Germany. Later, at the beginning of the 19th century, the landscape architect, Peter Joseph Lenné, extended the Schlossgarten by adding the English-style area, planted with trees and featuring pathways leading to ponds, lawns and meadows.
Hidden away in this vast expanse of lush nature is the austere Mausoleum, the stylish New Pavilion and the delightful Belvedere.
The Mausoleum is the resting place of a number of members of the Hohenzollern family. It was built by Heinrich Gentz in 1810 on the orders of Frederick William III upon the death of his beloved wife, Louise. Over the years, the small Neoclassical construction has also received the remains of other members of the royal family, including Kaiser William I and his wife Augusta.
The Belvedere, a charming little construction topped with a dome, was built in 1788. At the top of the white and mint green exterior is a group of youths holding a flower arrangement. Today, a fine collection of porcelain can be seen inside.
Inside the Neuer Pavillon, designed by the renowned architect Schinkel for Frederick William III, you can admire a small exhibition of paintings, including a number of works by the great romantic artist, Caspar David Friedrich.
An interesting fact: the rooms in the Belvedere used to host the meetings of the legendary secret order of the Rosicrucians, which arose in Germany in the 17th century and of which Frederick William II was a member.
Our visit to Charlottenburg Palace ends here. MyWoWo would like to thank you - see you again at another Wonder of the World!