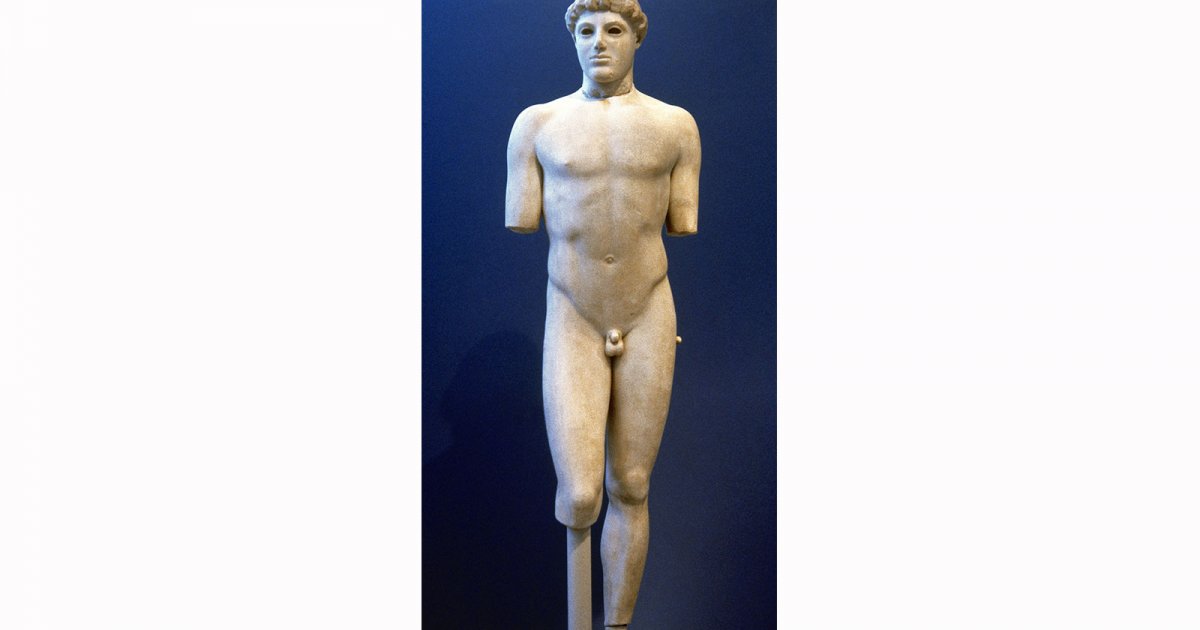 Audio File length: 2.32

Language: English / USA
The Kritios Boy is one of the finest masterpieces of Greek sculpture, and is one of the most important in the museum because it is the first example of the shift from Archaic art to the so-called Severe style: the happy smile characteristic of the faces on works from the Archaic Period has disappeared, replaced by a sense of awareness and greater realism.
This 86-centimeter-high marble statue was sculpted around 480 BC. The Boy's short hair, styled around a ring, presumably made of metal, resting on the temples, suggests the statue depicts a god or a hero.
An interesting fact: the head of the Kritios Boy was found years after the body, and replaced the head that was believed to belong to him.