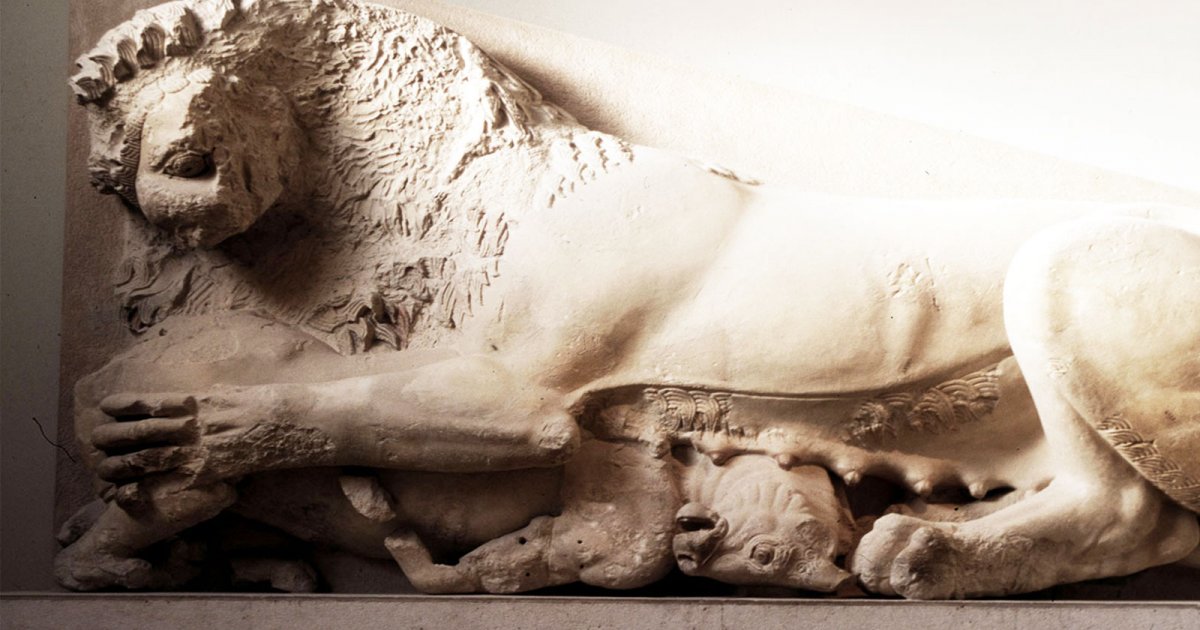 Audio File length: 2.34

Language: English / USA
The first masterpiece I'd like to mention is the lioness pediment, sculpted towards 570 BC, which once adorned the temple that was replaced by the Parthenon, known as "Hekatompedon", meaning 100 feet long. The fragments have been reconstructed so the scene can be more easily recognized.
At the center, a bull has collapsed to the ground and is being attacked by two lionesses. The animal is in the final spasms before death, and the scene is so realistic we can almost hear it gasping for breath.
Traces of color can still be seen on the limestone sculptures; most of the ancient sculptures today appear white, but they were in fact once painted in bright colors, which have faded with the passage of time.