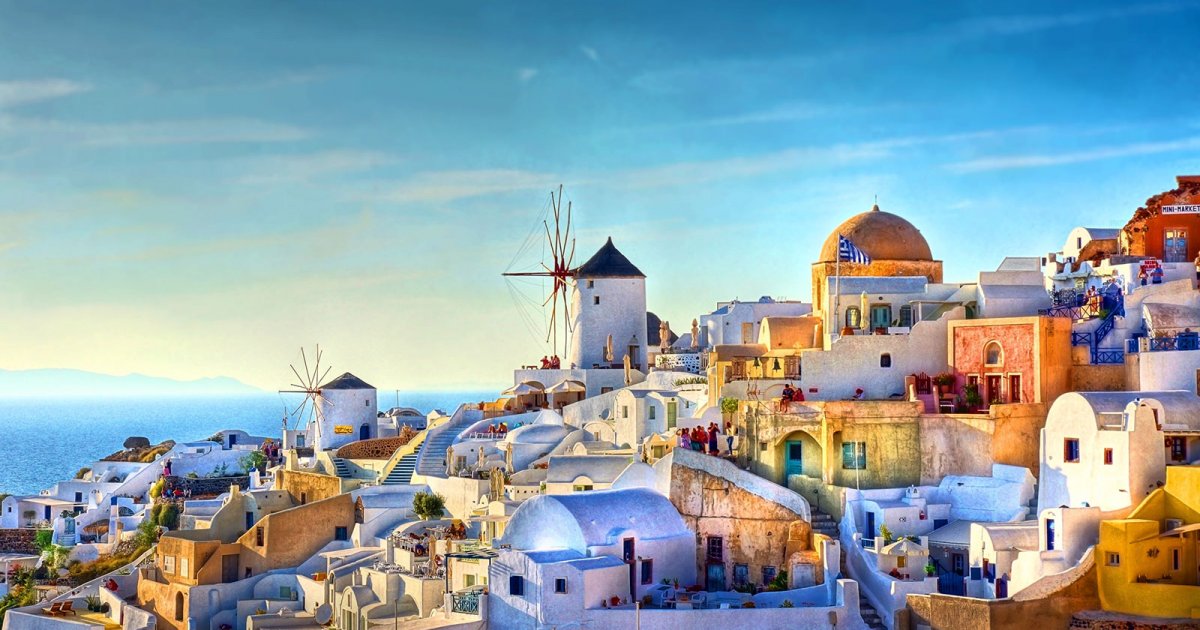 Audio File length: 2.15

Language: English / USA
We're now in Oia, the marvelous village in the north-east of the island, above the little harbor of Ammoudi. This splendid location on the tip of Santorini, opposite the island of Therasia, is considered the best place to admire the sunset. From here, you can take some unforgettable, postcard-perfect photos.
Oia dates to around 1650, and between the end of the 19th century and the beginning of the 20th, it had one of the most flourishing economies on the island, thanks to a fleet of merchant ships numbering about 130 vessels, used for trade.
Similar in many ways to Fira and to many other small villages in the Cyclades, the uniquely fascinating feature of Oia is that the main streets that cross the town are paved in elegant marble.
There were once Venetian fortifications in the area, built mainly as a defense against attacks from the pirates that used to infest this part of the Aegean. Nothing but a few ruins of the fortifications remain, largely due to the earthquakes that have struck over the years.
If you're particularly interested in ships and in history, you might like to visit the small, but interesting, two-storey Nautical Museum, with model ships, sailors' uniforms, photographs and other objects that bring to light aspects of life on the island before the advent of tourism.
During your visit, I also suggest you take a walk to the little harbor of Ammoudi, and perhaps enjoy lunch or dinner in one of the inviting taverns along the seafront. As you walk down the steps leading to the harbor, stop for a moment to look up and admire how meticulously the houses have been set into the landscape along the cliff, creating a delightful setting. Many of them have literally been carved into the rock, and were once lived in by sailors and officers of the merchant fleet.
Let me leave you with an interesting fact: on July 9, 1956, an earthquake with a magnitude of 7.7 caused serious damage on Santorini, triggering a tsunami with waves of up to 25 meters high, which reached the coastline of the island of Amorgos, some 90 kilometers away.