SANTORINI INTRODUCTION, Introduction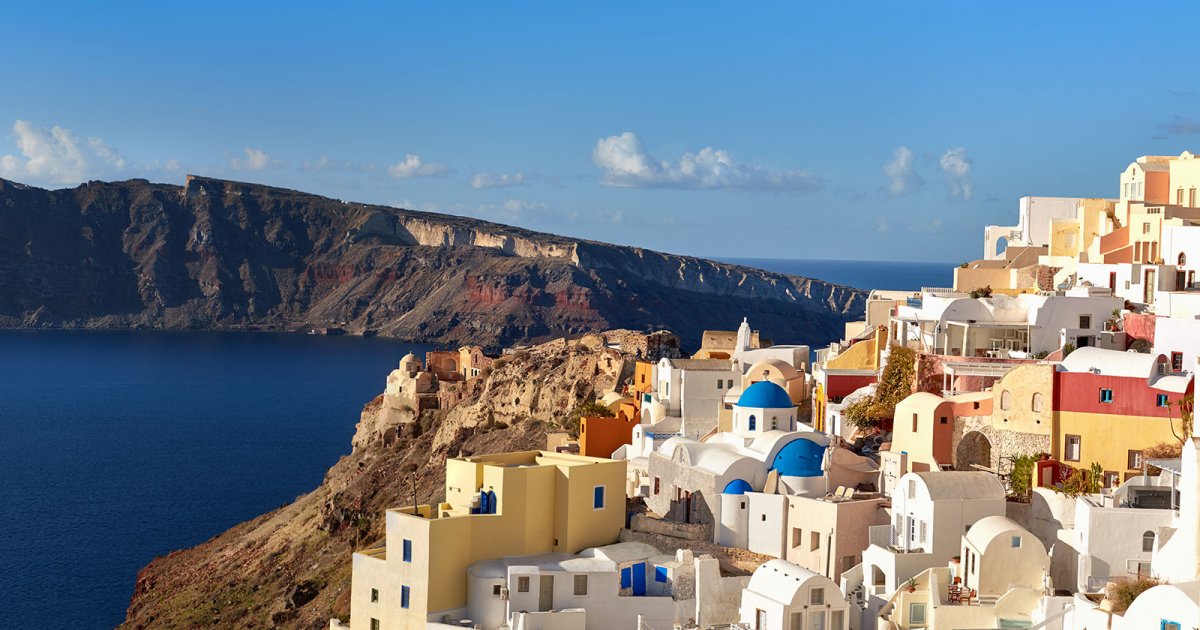 Audio File length: 2.37

Language: English / USA
Hi, my name's Jill, and I'm your personal guide. Along with MyWoWo, I'd like to welcome you to one of the Wonders of the World: Santorini.
Delightful, romantic Santorini, the southernmost of the islands that make up the Cyclades archipelago, is one of the most beautiful places in Greece.
Standing out from the blue waters of the Aegean Sea, what sets it apart from the other Greek islands are its geological characteristics and its incredibly high cliffs.
This lush, green, little gem, which owes its particularly fertile soil to its volcanic origins, offers enchanting sunsets, high rock walls streaked in red, black and ochre, beaches with small, dark, lava pebbles, picturesque villages and a number of important archeological sites.
The Santorini you can see today was formed about 3600 years ago, following an explosive volcanic eruption that altered the shape of the island. The volcano is still active today, as you can see for yourself if you take a trip to the island of Nea Kameni, which I'll be telling you about in another file.
The ideal time to visit Santorini is between April and October, when the climate is tempered by the wind. In the following files, I'll be taking you on trips to explore the most characteristic villages, Fira and Oia, perched atop the cliffs formed by the caldera of the volcano.
Whether or not you're fond of wine, it's worth knowing that a number of excellent varieties are produced here, and that visitors can enjoy tours of the local wineries.
History aficionados, on the other hand, will find two interesting archeological sites to visit: Akrotiri, dating to 1500 BC, and Ancient Thera, where finds have been brought to light dating to as early as 900 BC.
Make sure you're equipped with some comfy footwear: a visit to Santorini involves walking up and down hundreds of steps. The alternative is a ride on one of the many delightful little donkeys!
Let me leave you with an interesting fact: don't be surprised if you encounter a few couples in wedding attire. Santorini is considered such a romantic island that many couples from all over the world, especially from Asian countries, choose it as the location for their wedding, and there are specialized agencies that organize all kinds of civil and religious ceremonies.
So, get ready to visit the wonders of this splendid island.
Enjoy your stay!