BASILICA OF SAN FRANCESCO, History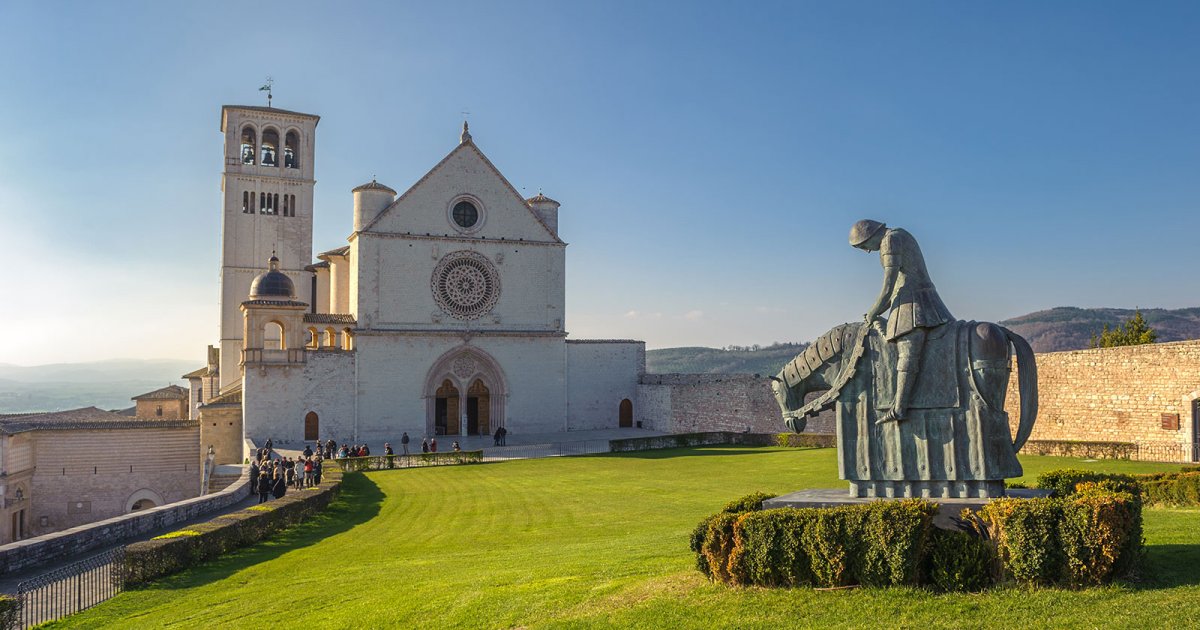 Audio File length: 2.37

Language: English / USA
Hi, my name's Marcy, and I'm your personal guide. Along with MyWoWo, I'd like to welcome you to one of the Wonders of the World: the Basilica of San Francesco.
Work on this magnificent basilica began in 1228, just two years after the death of Saint Francis, as a suitable tribute to the saint who had changed the way the Christian message was followed. The concept and the design were probably by Elia, one of Francis's most faithful disciples. The church was to be the most modern in Italy at the time, and was consecrated in 1253.
What you're looking at now is the facade, with a simple, double-pitched roof, a portal with a Gothic-style pointed arch, a large rose window half-way up and a smaller rose window above it, to allow air to circulate under the roof.
What you might not yet have noticed is the most incredible feature of all: the basilica is composed of two churches, one on top of the other, known as the Upper Church and Lower Church, built as a fitting last resting place for the saint and to tell his story to the endless masses of pilgrims who would be coming from all over the world.
I suggest you go down to the left in the square below to visit the Lower Church first.
Before you go in, take a look at the sturdy bell tower and, at the side of the church, the unusual cylindrical towers between the windows. Their function is to strengthen the structure and support the thrust of the vault on the inside, just like the arches set against the outside wall, known as flying buttresses. These technical solutions are typical of Gothic architecture, and were used to build increasingly higher churches. As you can see, when the basilica was built, every possible strategy was used to make it truly exceptional.
To illustrate the story of the Saint, the most famous artists of the time were summoned from the end of the 13th century, and requested to paint the most significant episodes of his life on the massive walls.
An interesting fact: it's easy to lose count of the movies dedicated to Saint Francis. Many of you will remember the one in which the saint was played by Mickey Rourke, or the famous "Brother Sun, Sister Moon" directed by Zeffirelli, a 1970s classic. Less widely known is the fact that cinema's first homage to Francis was "Il poverello di Assisi" (The Poor Man of Assisi), an Italian silent movie filmed right here in Assisi in 1911.