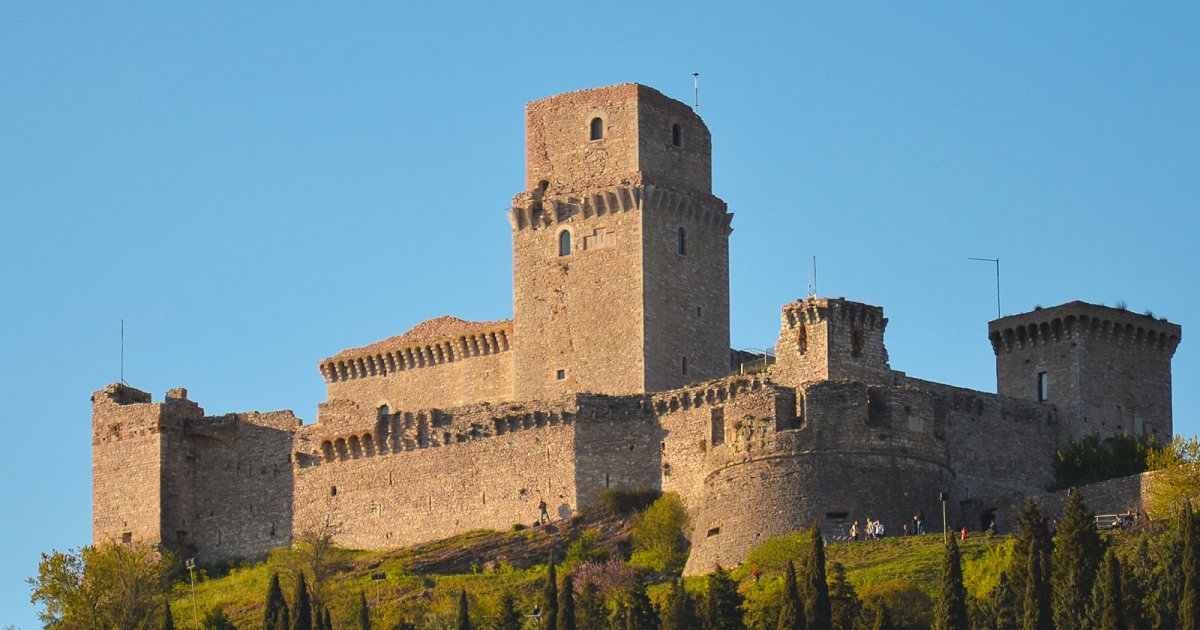 Audio File length: 2.16

Language: English / USA
Hi, my name's Scott, and I'm your personal guide. Along with MyWoWo, I'd like to welcome you to one of the Wonders of the World: the Rocca Maggiore of Assisi.
The Rocca Maggiore fortress looks down over Assisi with its striking geometric shapes and pale stone. The long, high walls and the formidable towers transmit a notable sense of strength, leading you to believe the fortification guaranteed excellent protection for Assisi. This, however, wasn't the construction's original function.
Let me begin by telling you about the earliest information we have about this fortress, so you can draw your own conclusions. In the last years of the 12th century, Frederick Barbarossa, head of the Holy Roman Empire, a vast area loosely corresponding to central Europe and the north central Italy, ordered the occupation of Assisi, which was fighting for its independence. As you can imagine, Barbarossa's envoy was not a welcome visitor to Assisi, and for his safety, he stayed in the castle where he was joined for a time by the emperor himself.
The castle was not the fortress you can see today, however, since it was destroyed by a popular uprising and abandoned a few years later, perhaps while it was hosting the future great emperor Frederick II, at the time just four years of age.
The fortress thus remained in ruins until the appearance, towards the middle of the 14th century, of Cardinal Albornoz, who had subjugated much of central Italy on behalf of the Pope. It was Albornoz who ordered the rebuilding of the fortress as it appears today, to crush the people of Assisi's aspirations for independence. The fortifications were later strengthened with circular towers equipped with embrasures. After the Unification of Italy, however, the people destroyed the much-hated symbol of papal authority.
Observe the long rows of brackets on the highest part of the walls and the towers: they were used to support the galleries from which all sorts of material were thrown down through hatches on the enemy.
Let me leave you with an interesting fact: at the beginning of the 16th century, the Rocca Maggiore was also home to Cesare Borgia and his sister Lucrezia, famous for the depraved Renaissance events marked by lust and a thirst for power.