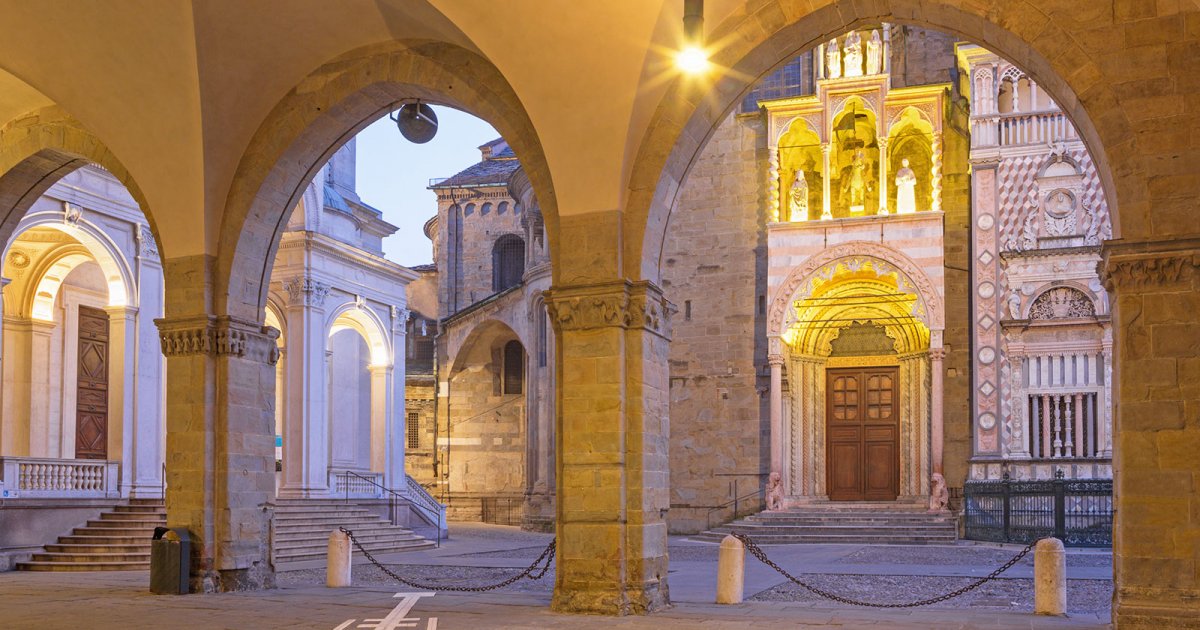 Audio File length: 2.29

Language: English / USA
Before visiting Santa Maria Maggiore, I suggest you stop to admire the Baptistry to the right of the entrance, protected by a wrought iron gate. The Gothic style of this splendid eight-sided building is given a refined touch by the marble columns of the small loggia. It was not designed as a stand-alone building: it was constructed in 1340 inside the Church of Santa Maria Maggiore, which was once the city's Cathedral. At that time, it was a magnificent loggia in red and white marble, designed to protect the baptismal font.
It was subsequently taken apart and rebuilt here on the square at the end of the 19th century.
It's important to remember that in sacred architecture, everything has a meaning. The Baptistry, where new lives are welcomed with the rite of baptism, is based on the number eight: eight sides, eight corners, eight female statues representing the Christian Virtues such as Faith, Hope and Charity. In addition, in early Christian times, the number eight represented new life.