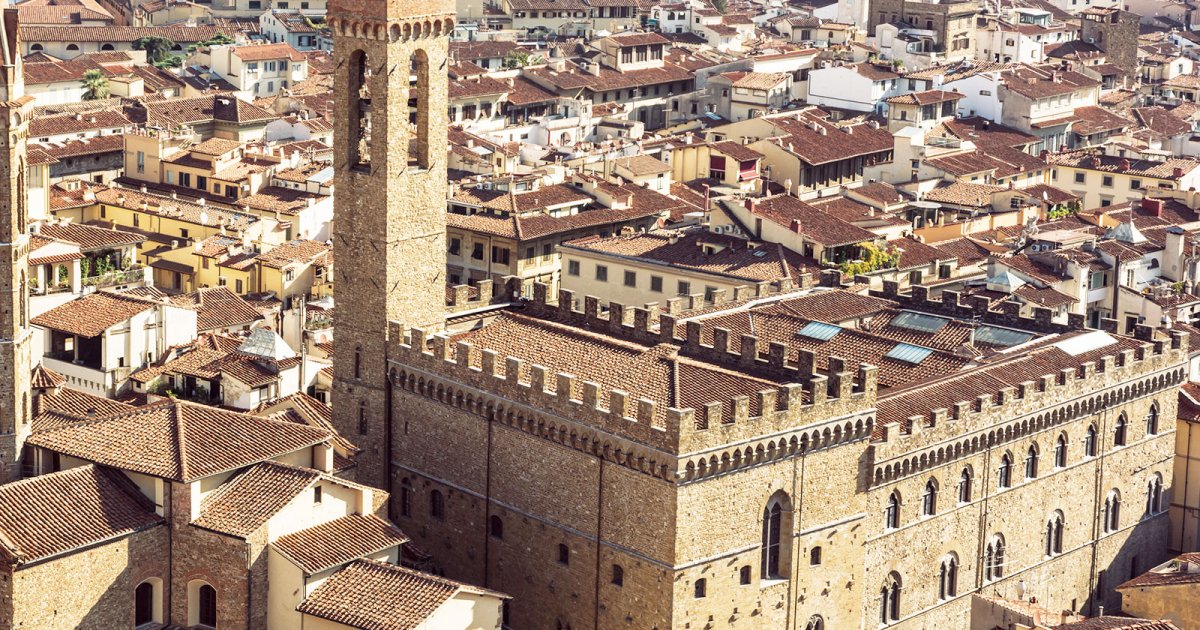 Audio File length: 2.41
Author: STEFANO ZUFFI E DAVIDE TORTORELLA

Language: English / USA
Hi, I'm Debbie, your personal guide. Together with MyWoWo, I'd like to welcome you to one of the wonders of the world.
Today I'll accompany you through the Bargello Museum, which is one of Florence's most engaging museums!
It is dedicated to sculpture and has many Renaissance masterpieces, but going there is also an opportunity to visit one of the most beautiful medieval palaces in the city.
As massive and severe as a fortress, it's located very close to Palazzo Vecchio. This stone palace before you was worked on many different times since the mid-1200s, also incorporating an older tower. The large mass dominated by the tower almost seems like the symbol of the ancient Florentine Republic: austere, solid, and noble. The "bargello" that gave the building its name was the head of the police, and in fact the judicial offices and detention cells were here; in the 14th-century courtyard, capital executions were held.
It was only in the second half of the 1800s that the palace was chosen as the home for an "industrial arts" museum, first with ceramics, enamels, medals, and bronzes, then also including Renaissance sculpture. Thanks to the contributions of other museums, it has compiled an extraordinary exhibition of works from between the 14th and 17th centuries, with its biggest masterpieces by Donatello and Michelangelo. By the end of the 19th century, the museum was even further enriched thanks to a donation by the French collector Louis Carrand consisting of about three thousand splendid objects created by medieval goldsmiths.
Inside you can admire a magnificent porticoed courtyard supported by octagonal pillars, with a beautiful exterior staircase that goes up to the first floor loggia. The walls have many noble coats of arms in stone. Don't forget to take a look at the ornamental sculptures under the galleries of the porticoes, including the curious and richly decorated Cannon of Saint Paul in bronze.
FUN FACT: the Bargello Museum has also been in movies! Watch the delightful historical comedy by Ettore Scola called L'Arcidiavolo, where Vittorio Gassman plays the part of a devil who is sent to Earth by Belzebù to break the peace between Lorenzo the Magnificent and the Pope. He is locked up at the Bargello, where instead of despairing, he recites poems.