BOBOLI GARDENS, First Part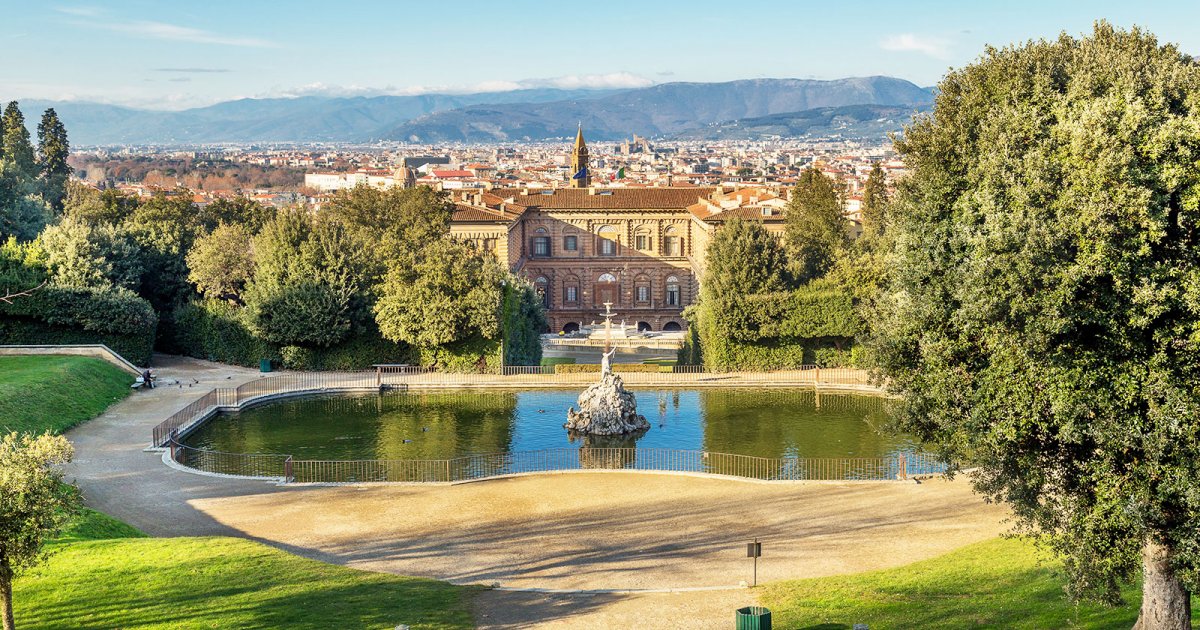 Audio File length: 2.38
Author: STEFANO ZUFFI E DAVIDE TORTORELLA

Language: English / USA
Hi, I'm Debbie, your personal guide. Together with MyWoWo, I'd like to welcome you to one of the wonders of the world.
Today I'll accompany you through the Boboli Gardens, one of the most charming places in Florence!
Walking through the vegetation and along the gravel paths, get ready to discover one of the greatest masterpieces of European Renaissance garden architecture, where art, architecture, history, and nature intertwine in an exciting dialogue.
The park was built around the middle of the 16th century at the behest of the Medici family as a connection between the new court residence of Palazzo Pitti and the Forte di Belvedere on the opposite hill, and became the favored destination for gallant walks that lacked any military or security type of role.
Once you go past the courtyard of Palazzo Pitti, walk by the seventeenth century Artichoke Fountain up to the large embankment of the Amphitheater, a large semi-elliptical space with greenish steps, which was conceived as a theatrical setting for banquets and court parties. It is decorated with 16th-century statues, while in the center you can admire an Egyptian obelisk and a granite bathtub from the Baths of Caracalla in Rome.
If you take the left path that goes slightly downhill, you'll reach the Grotta del Buontalenti. The porticoed façade gives you a taste of its interior decoration with fake stalactites, stones, and shells in a fantastic mix of nature and art. Inside you can admire the walls which are partly frescoed and partly covered with minerals that form figures of shepherds and animals. In the corners you can see reproductions of Michelangelo's Prisoners, while further on you'll find the Venus Fountain by Giambologna.
Now go back to the amphitheater and climb to the top step, all the way up to the Vivaio di Nettuno, or Neptune's Nursery, a large tub with a beautiful sculpture of the sea god at its center. If you go left you'll reach the eighteenth century Kaffeehaus, or coffee house, which rests near the connecting path with the Forte di Belvedere.
FUN FACT: at the back of the palace, near the entrance to the Vasari Corridor, you'll see a fountain with a statue of a fat dwarf riding a turtle: this is the Fontanina del Bacchino, and the dwarf is Morgante, the Medici's court jester.