PIAZZALE MICHELANGELO, Itinerary And Panorama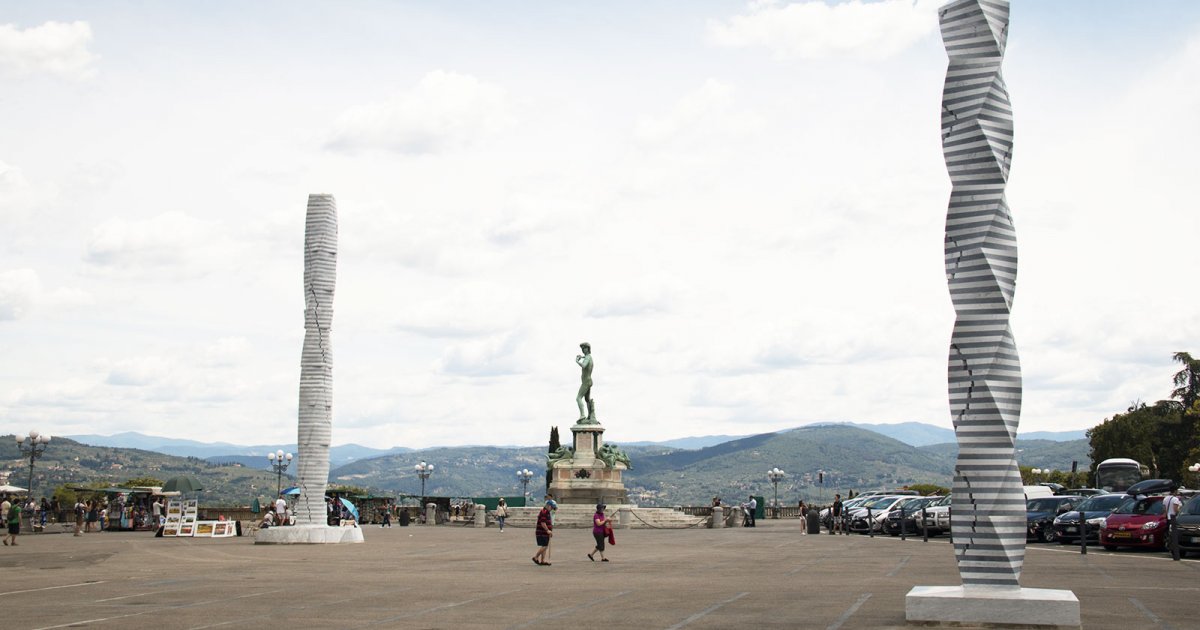 Audio File length: 2.45
Author: STEFANO ZUFFI E DAVIDE TORTORELLA

Language: English / USA
Hi, I'm James, your personal guide. Together with MyWoWo, I'd like to welcome you to one of the wonders of the world.
Today I'll accompany you through Piazzale Michelangelo.
This is the most beautiful panoramic spot in Florence for taking in all the beauty of the historic city lying below you along the banks of the Arno River.
Carved out of the green hill overlooking the city on the left bank of the Arno, this square was built as part of the urbanization project implemented between 1865 and 1871, when Florence was the capital of Italy. To get there I suggest leaving from Porta San Nicolò, the only one of the fortified gates of the medieval Florentine walls to have preserved its tall guard tower. You'll pass near the Church of San Nicolò, a Gothic building renovated by Vasari in the mid-1500s. The square in front of the gate is dedicated to the architect and sculptor Giuseppe Poggi, who is the real protagonist of the square's creation. Poggi can be thanked for the path of ramps and curves that leads you up to the panoramic square with a fountain at one end as well as a loggia that now houses a bar-restaurant. At the center of the square you'll stand before the famous and highly photographed Monument to Michelangelo, also by Poggi, which is a kind of kitsch combination of reproductions of the artist's most famous statues in Florence: David dominates over everything, looking towards the city's panorama.
Indeed you are admiring an unforgettable panorama: Florence is spread out below, with the magnificent Cathedral and Brunelleschi's dome standing tall in the middle. It's really easy to recognize the silhouette of all the most famous monuments from up here. Start looking at them starting from those almost directly in front of you and proceeding from right to left: you'll see the Santa Croce complex, the National Library, Bargello Tower, the Badia Fiorentina, The Museum of the History of Science, Palazzo Vecchio, the side of the Uffizi facing the river, the Cathedral with Giotto's Bell Tower, the Church of Orsanmichele, the red dome of the Chapel of Princes behind San Lorenzo, and finally the white façade of Santa Maria Novella at the other end of the historic center.
FUN FACT: the House-Museum Rodolfo Siviero is right next to Porta San Niccolò at the beginning of the tranquil Lungarno Serristori, and was the home of the most famous Italian "monument man" until 1984. We have him to thank for having recovered many works of art that had been stolen by the Nazis. The rooms display Siviero's personal collection, with Etruscan finds and Italian paintings from the twentieth century.