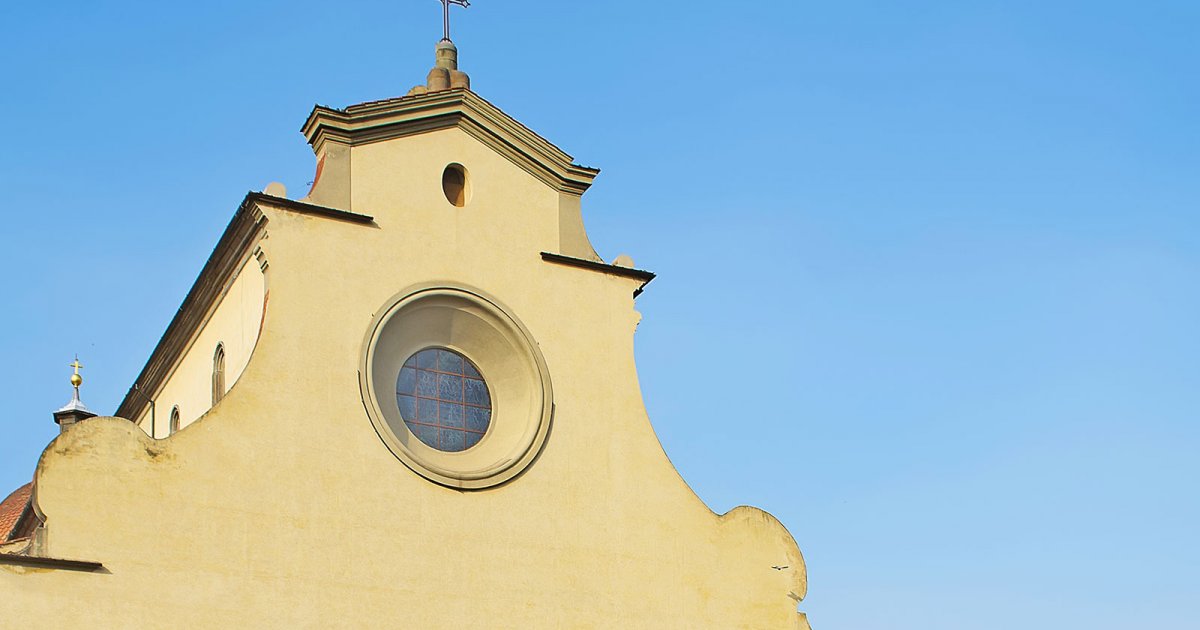 Audio File length: 2.52
Author: STEFANO ZUFFI E DAVIDE TORTORELLA

Language: English / USA
Hi, I'm Alyson, your personal guide. Together with MyWoWo, I'd like to welcome you to one of the wonders of the world.
Today I'll accompany you through the Basilica of Santo Spirito, which is one of the most fascinating places in Florence!
Before entering the church, relax for a moment in this beautiful, shady, 15th-century square that has always been a market place, as you can also deduce from its fountain that's as big as a washbasin. Look at the buildings surrounding it, which include stately palaces like the sixteenth century Palazzo Guadagni with its beautiful loggia.
To the left of the church you can see the Gothic stone side of Santo Spirito's Cenacle, which is the 14th-century refectory of the Augustinian friars' ancient monastery and the only medieval hall that survived the entire complex's reconstruction in the mid-1400s. I suggest going inside to admire the beautiful frescoes on the wall just to the right of the entrance. Even if it's not in the best state of conservation, the vast scene of the Crucifixion is still quite impressive. You can admire the sculptures in the rectangular hall with a wooden ceiling; they were donated to the city by the antique collector Salvatore Romano, including works from the Romanesque period to the late Renaissance.
And now fully take in the Basilica di Santo Spirito, a Brunelleschi cross-shaped masterpiece. The great architect of the Cathedral's dome began working on the basilica's reconstruction in 1444. After his death its construction was led by two of his students: the interior was completed in about forty years, while the exterior works took much longer.
As you can see, the façade is very simple: a pure plastered surface without decorations or architectural elements, where only the large circular window stands out at the top. While its entire exterior is extremely sober, I suggest going to the right side of the church to observe the elegant geometry of the pure volumes designed by Brunelleschi, the gracious dome, and at the back the slender and pointed bell tower that was built a little bit later, at the beginning of the 1500s.
FUN FACT: it's interesting to learn that the prior of Santo Spirito hosted Michelangelo when he was only seventeen years old. He sensed the boy's talent and allowed him to study anatomy using the corpses that reached the convent's hospital. To thank him, the young artist sculpted a wood Crucifix that you can still see in the sacristy.