AMBROSIANA ART GALLERY, Basket Of Fruit - Caravaggio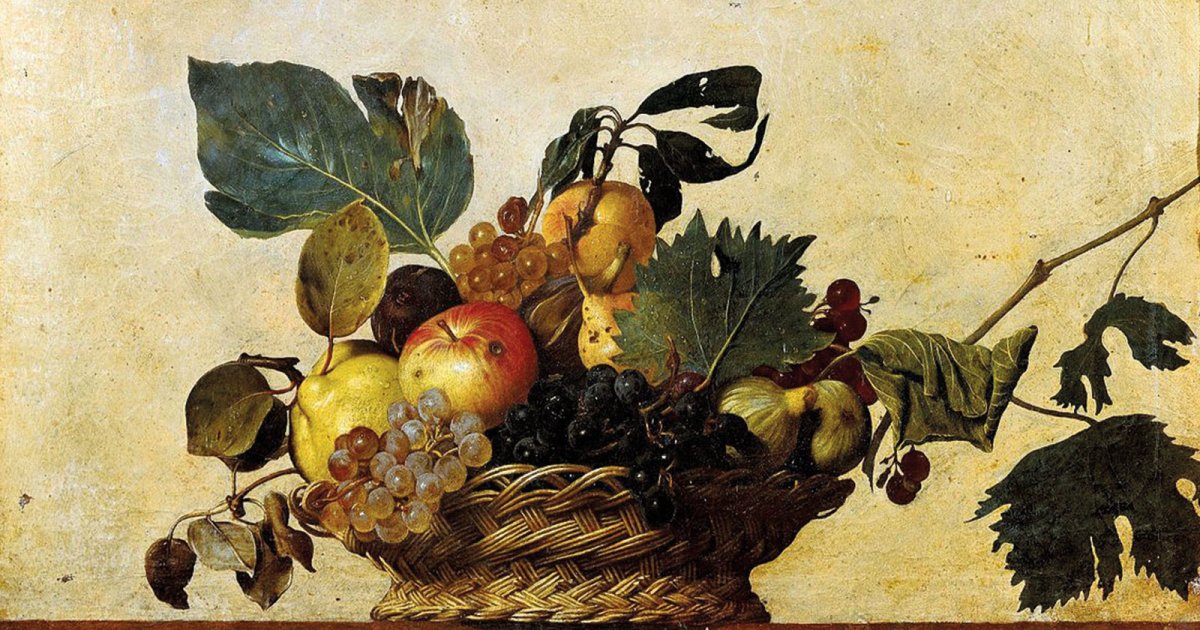 Audio File length: 2.09
Author: STEFANO ZUFFI E DAVIDE TORTORELLA

Language: English / USA
As can already be seen from a first glance, Basket of Fruit is a prime treasure among those at the Ambrosiana Art Gallery. The Lombard Michelangelo Merisi, known as Caravaggio (named after the town in the province of Bergamo where he was born), was definitely the greatest Italian painter of his time. Just think, when he painted this picture between 1594 and 1598, he hadn't even turned thirty years old yet. He had left Milan just a few years earlier and moved to Rome. His fame was rapidly increasing thanks to his popularity with cultured and refined collectors such as Cardinal Federico Borromeo, who really liked this painting.
While looking at this painting, try to keep in mind that it is Caravaggio's only painting without any human figures, yet very few painters could portray inanimate objects as intensely as he could. You can almost taste the soft, sweet flavor of the fig splitting open, smell the aroma of the freshly picked grapes, and feel the texture of the shriveling vine leaves arranged so gracefully in the wicker basket. The apple beginning to rot at the painting's center reminds us of the passing of time, which digs into the depths of things and corrodes them.
With this Basket of Fruit, Caravaggio offers us an incomparable and absolute model of a "still life". No one after him has ever managed to evoke the sense of melancholy and touching "truth" of this simple, yet amazing, fruit basket.
FUN FACT: Cardinal Borromeo wanted to place a similar painting near Caravaggio's in his collection, but as he himself wrote, "No single painting was even close to meeting the beauty and incomparable excellence of this one". And so his Basket of Fruit was hung alone.