AMBROSIANA ART GALLERY, Cartoon - Raphael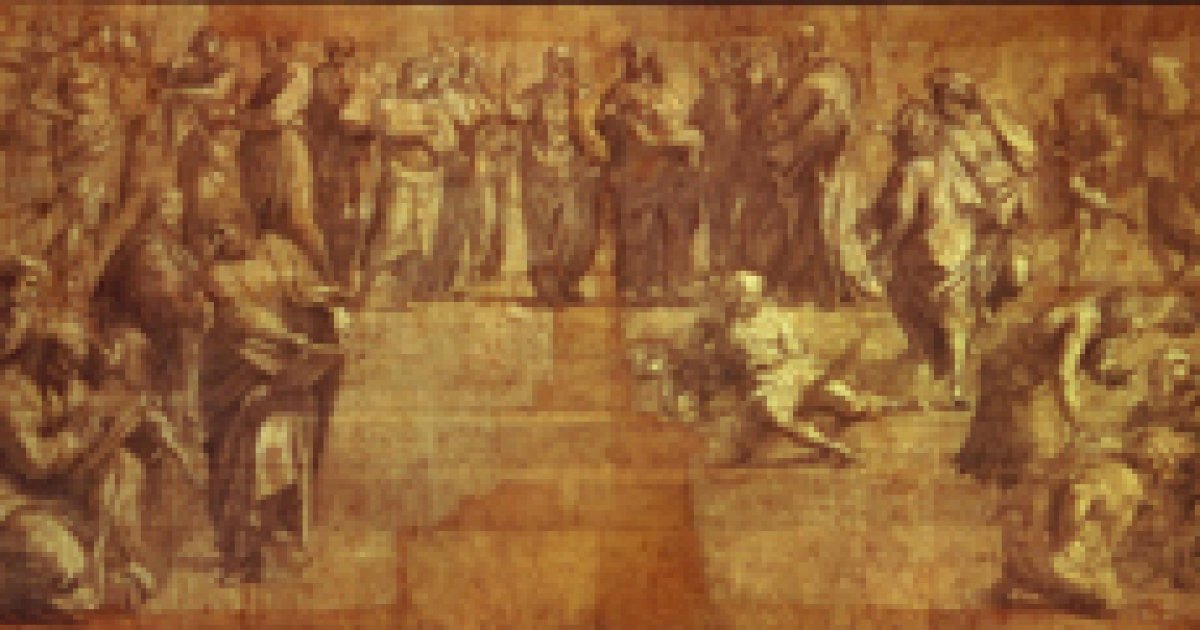 Audio File length: 2.35
Author: STEFANO ZUFFI E DAVIDE TORTORELLA

Language: English / USA
There's a large hall at the heart of the Ambrosiana Art Gallery that has remained almost the same as it was four centuries ago in the times of its founder, the famous Cardinal Federico Borromeo. You can sit in comfortable armchairs in this room and quietly enjoy one of the museum's greatest treasures: it is a "cartoon", that is, a preparatory drawing done by Raphael to help him create The School of Athens fresco. The fresco dates back to the early 1500s and can today be admired in all its glory at the Vatican in Rome. You see, when the Renaissance painters had to create their frescos, first they made a full-scale preparatory drawing in the calm of their workshops; then their assistants would see to "transferring" the drawing by tracing its figures onto the wall where the final fresco would go.
Raphael's large drawing is absolutely unique in the world: aside from its incomparable beauty and importance, there is no other model for frescoes as large as this one, because the cartoons were usually so battered after being used that they were thrown away. Just think, Cardinal Federico Borromeo had to languish for more than fifteen years before he could include this masterpiece in his collection: its previous owner refused to part with it, and it was only after his death that the Cardinal finally managed to acquire it.
The School of Athens is a grand celebration of ancient Greek philosophy: the group of ancient wise men is organized around the two central figures, Plato (who Raphael painted to resemble Leonardo) and Aristotle. Almost like in a cartoon, the gestures they are making summarize their philosophical doctrines. Plato points to the sky, as he believed our world was only the image of a higher reality, while Aristotle points downwards, seeming to say, "No, the only reality is what we physically see".
FUN FACT: After the unveiling of the Sistine Chapel's ceiling in August 1511, Raphael wanted to pay homage to Michelangelo by portraying him as the Greek philosopher Heraclitus.
And with this we have finished our tour of the Ambrosiana Art Gallery: MyWoWo thanks you for staying with us, and will see you at the next Wonder of the World!