AMBROSIANA ART GALLERY, Introduction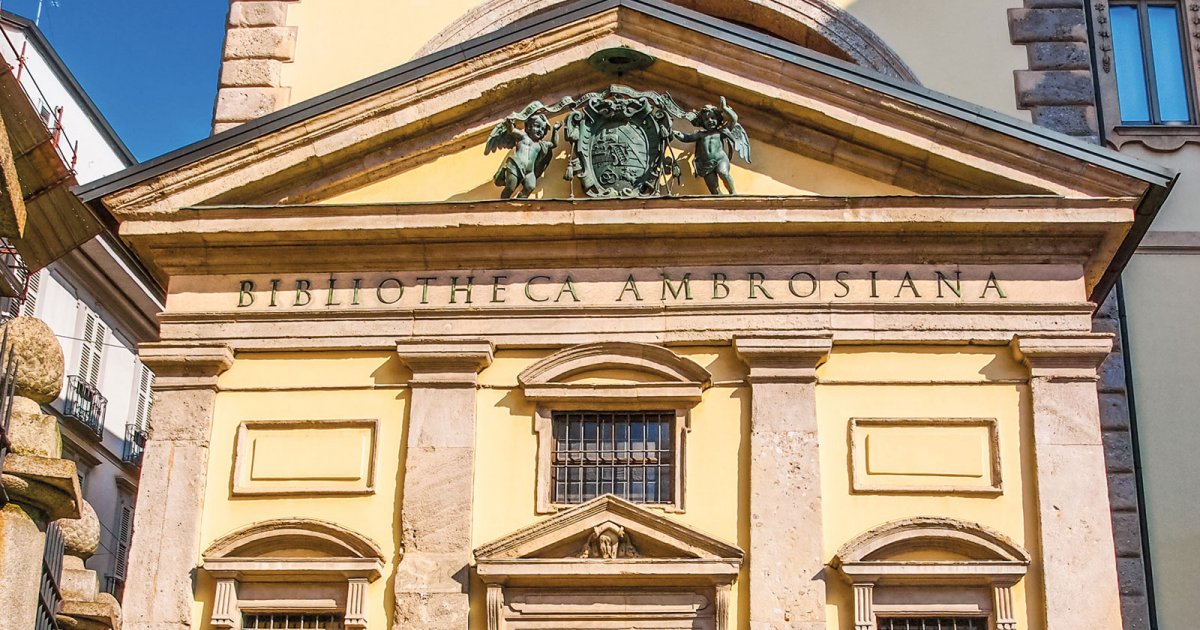 Audio File length: 1.52
Author: STEFANO ZUFFI E DAVIDE TORTORELLA

Language: English / USA
Hi, I'm Alyson, your personal guide. Together with MyWoWo, I'd like to welcome you to one of the wonders of the world.
Today I'll accompany you through the Ambrosiana Art Gallery.
The Ambrosiana has one of the finest art collections in Milan!
Just a short distance from the Cathedral but in a quieter area of the city, the building housing the Ambrosiana will fascinate you above all for its wonderful Art Gallery that has some of the most moving painting masterpieces in Milan.
The large building is located directly over the Forum area, which was Milan's administrative center in Roman times: if you have time after visiting the Art Gallery, go visit the crypt below the Church of Saint Sepolcro, where you can see what remains of the imperial age flooring.
The Ambrosiana was a "cultural project", as we would say today, designed and built in the early 1600s by Cardinal Federico Borromeo. It's easy to understand how innovative this project was in its time if you consider that the Ambrosiana was the first public library in the world, the oldest Italian museum and the first Academy of Fine Arts in Milan. In short, the Ambrosiana is the ancient guardian of the city's soul, just as its name infers, originally coming from the name of Saint Ambrose.
FUN FACT: among the many interesting objects displayed in the museum, there's also a glass case containing a lock of Lucrezia Borgia's blonde hair; she was a noblewoman who lived in the 1500s and became famous for her dangerous beauty that inspired poets around the world.