AMBROSIANA ART GALLERY, Portrait Of A Musician - Da Vinci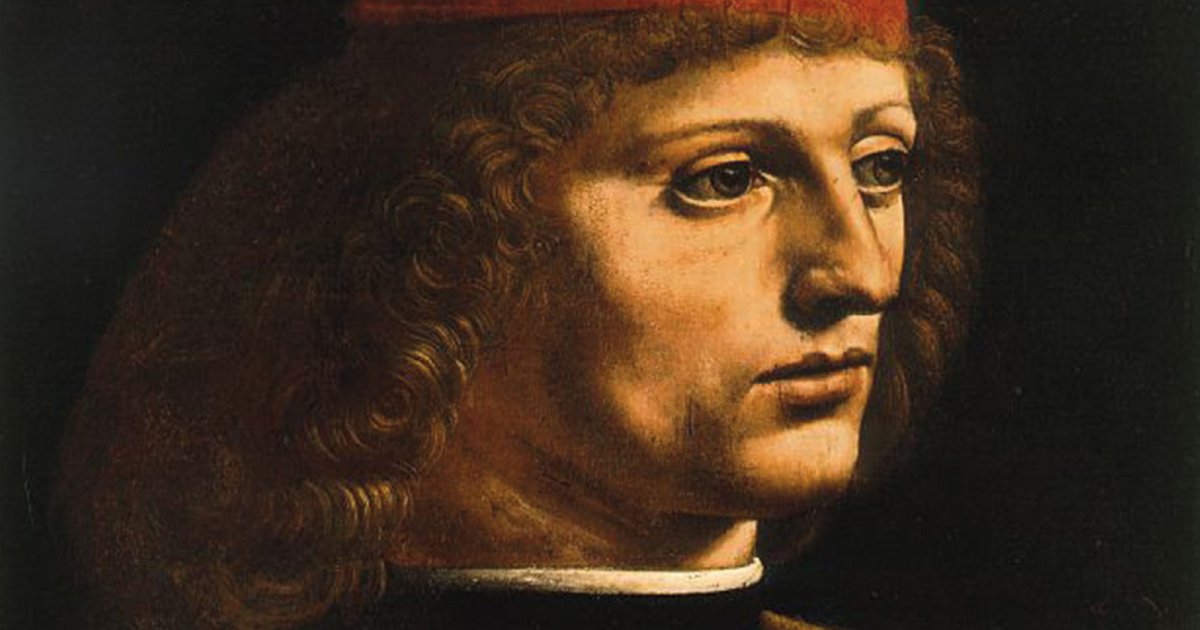 Audio File length: 2.07
Author: STEFANO ZUFFI E DAVIDE TORTORELLA

Language: English / USA
Among Leonardo's various "trestle" paintings completed in the eighteen years he lived in Milan, this Portrait of a musician is the only one that can still be found in Milan.
The painting has been dated at around 1485, that is, a few years before the Last Supper. Recently art critics were able to identify the young man with the intense stare depicted in the portrait: it is Atalante Migliorotti, a musician and friend of Leonardo's who came with him to the court of Ludovico il Moro from Florence at a time when the cultural history of Milan's Renaissance was flourishing. The fact that he's a musician can be confirmed by the score he holds in his right hand. In the past he has been identified as the same Duke Ludovico il Moro, or as the Cathedral's choirmaster, or as a Flemish musician who was also present at the Duke's court.
Portraits are one of Leonardo's most fitting genres of art, as they allow him to directly examine feelings and emotions on canvas. He communicates the personalities of his characters in his portraits through their attitude and their facial and body expressions. This Portrait of a Musician is particularly intense because instead of using a natural landscape, like the one in Mona Lisa, this character stands out on a neutral background with a cutting light and a striking chiaroscuro effect. The musician's face and his intelligent and melancholy glance is quite pronounced and yet at the same time very simple: his golden curls are painted with painstaking detail. However, if you look at his red hat and robe very carefully, you'll note that they are not nearly as detailed, most likely because they were painted by his assistants.
FUN FACT: this Portrait of a Musician is the only male subject of a "trestle" painting that Leonardo ever made. He very much preferred to paint women!