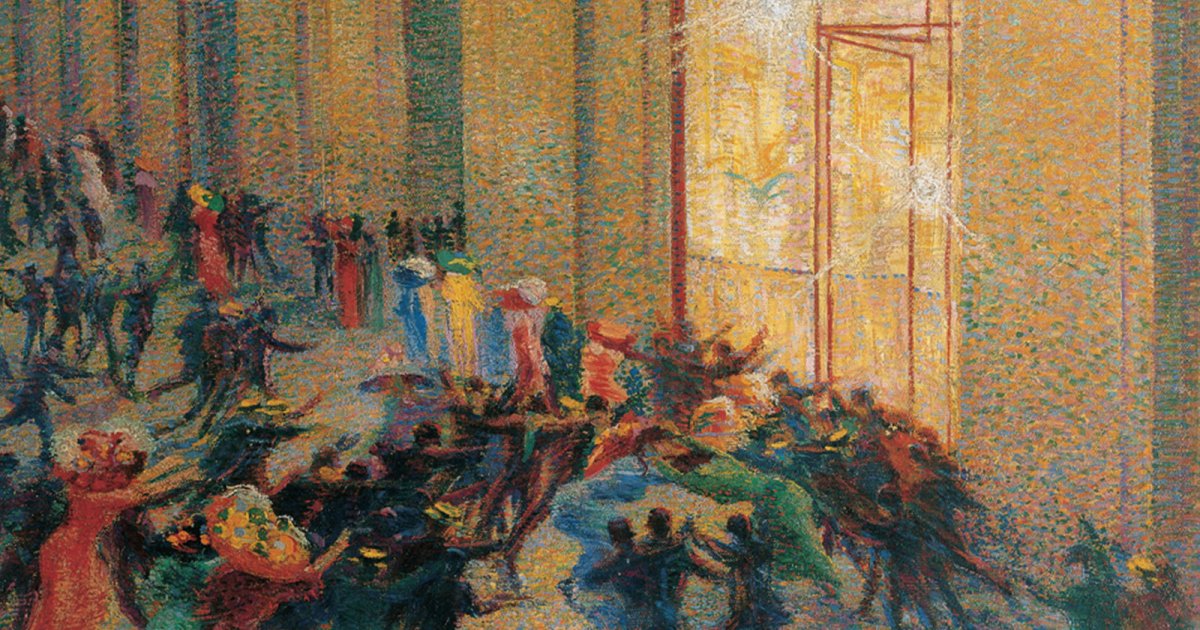 Audio File length: 2.28
Author: STEFANO ZUFFI E DAVIDE TORTORELLA

Language: English / USA
Although the Brera Art Gallery is mostly a collection of older art, there is also a worthy section dedicated to the twentieth century. If you're a fan of modern art, you'll be able to admire a number of excellent paintings and sculptures that are mostly Italian, but the section also has some bigger international names like Picasso, Braque, and Giacometti.
The most interesting room is the one dedicated to Futurism, where you should be now, standing before the Riot in the Gallery by the great Calabrian painter Umberto Boccioni. You should know that Futurism developed right here in Milan in the early twentieth century, at first only as a literary movement which was then extended to figurative art, thanks especially to Boccioni. Futurism refuted the museums and traditions of the past, and proposed an unusual combination of moods, objects and figures, highlighting progress, technique, machines, and speed.
The painting depicts two women fighting in front of a coffee shop, creating a vortex of curious people around them. In this painting those same bourgeoisie, who were shocked by the Futurists' provocative theater plays, are in turn ridiculed. The painter seems to be watching the scene with amused detachment, which is emphasized from the point of view from the top down, as if he were watching from an upstairs window.
With only a few years separating the French and Italian paintings of quiet towns or rural views of the late nineteenth century, Boccioni controversially shows a scene set in the Vittorio Emanuele Gallery, illuminated by electric light. Freedom from the traditional painting methods is expressed by his rapid and sure paint strokes and dazzling kaleidoscope of colors.
FUN FACT: if the name Boccioni doesn't ring a bell, check your pockets, because you're probably holding onto one of his works! In fact, some 20 cent euro coins depict his famous sculpture entitled Unique Forms of Continuity in Space. The statue is also here in Milan, not at the Brera Art Gallery but at the Twentieth Century Art Museum in Cathedral Square.
And with this we have finished our tour of the Brera Art Gallery: MyWoWo thanks you for staying with us, and will see you at the next Wonder of the World!