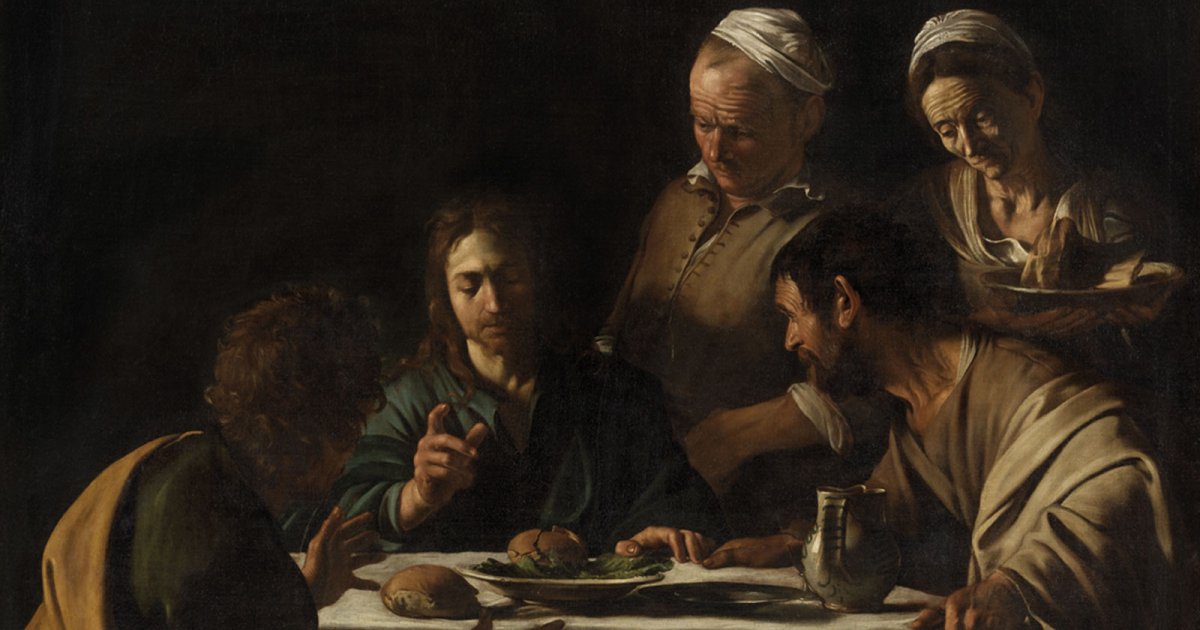 Audio File length: 2.32
Author: STEFANO ZUFFI E DAVIDE TORTORELLA

Language: English / USA
The painting Supper at Emmaus has been in this new location of the Art Gallery since the end of 2016, placed here carefully with special lighting that enhances it perfectly. This masterpiece is by Caravaggio, the great Lombard artist; in Milan you can also admire his magnificent early work, Basket of Fruit, which is displayed at the Ambrosiana Art Gallery.
This work coincides with a delicate moment in the painter's life: it was the summer of 1606. At the age of 35 years, Caravaggio was living in Rome, where he was finally reaching fame and success, when suddenly everything changed. The painter was involved in a fight during which he killed a rival and was forced to flee. Moreover, he was in turn badly wounded in the fight as well. From this moment on he was sought after as a murderer and was forced to live as a fugitive. Caravaggio probably worked on the painting when he was hiding in the country estates of the Colonna princes, his protectors, while waiting to heal and move to Naples.
The painting shows an episode of the Gospel that takes place after the resurrection: Jesus is at an inn in Emmaus, a town not far from Jerusalem. After having broken the bread, he blesses it with the same gestures as at the Last Supper, and is thus recognized by the two disciples he had chanced into on the road. Christ's face is left half in shadow, and expresses yearning melancholy. The painting's narrative elements are minimized: in addition to the two amazed disciples, in the background we can see the innkeeper and an elderly woman carrying a plate of meat. The bread is at the center of the composition, and it is a very realistic scene with a humble tone. The emotions are completely entrusted to the faces' expressiveness and the characters' attitudes. The alternating light and shadow creates a highly intense and mystical atmosphere, which however does not conflict with its profound simplicity.
FUN FACT: some say that Caravaggio has portrayed himself in the figure of Christ in this painting.