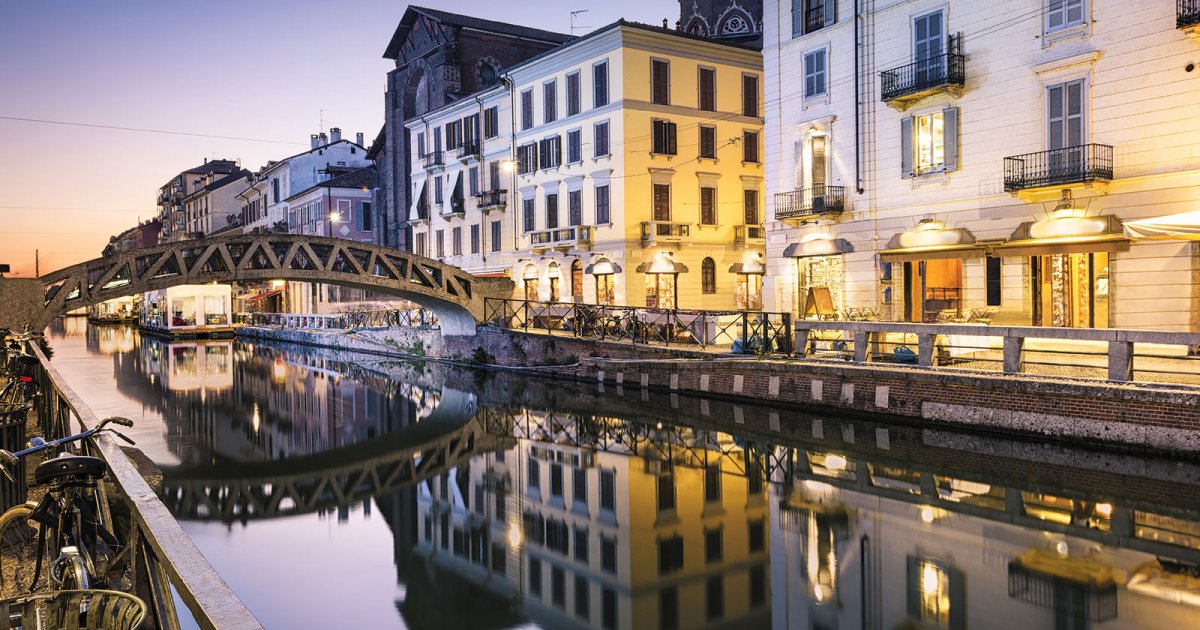 Audio File length: 2.36
Author: STEFANO ZUFFI E DAVIDE TORTORELLA

Language: English / USA
Hi, I'm James, your personal guide. Together with MyWoWo, I'd like to welcome you to one of the wonders of the world.
Today I'll guide you through a tour of the Darsena, or docks.
You should know that the Darsena area is one of the most intriguing parts of Milan!
Considering how Milan doesn't have a large navigable river, over the centuries it has become surrounded by a network of canals and water installations, taking advantage of the Lambro and Olona Rivers and diverting the courses of larger rivers such as the Ticino River in order to cross kilometers and kilometers of countryside. Just think, even the great Leonardo da Vinci admired and was astonished by the intelligence with which Lombardy exploited the canal system, and he himself contributed greatly by designing improvements and expansions.
In 2015 the dock's arrangement in the Porta Ticinese area at least partially brought back the image of the "water city", where the canals which have been hidden by recent urban developments once flowed freely. If you want to get an idea of what the Milan of yesterday was like, go take a look at the works that have been carried out around the dock; the Milanese have gone so far as to create committees calling for the at least partial reopening of stretches of canals within the city.
The Darsena was the main port of the historic city center, a real harbor for unloading and sorting goods which was located precisely where the two most important canals met: the Naviglio Grande canal 50 kilometers long, and the Naviglio Pavese canal 33 kilometers long. The green banks of the Darsena and the first section of the two canals have preserved their popular flavor, and even today going for a nice stroll around the area and visiting one of its numerous bars and restaurants is highly recommended.
Among the most Romantic spots on the first stretch of the Naviglio Grande, don't miss the rustic alley of launderers with old wooden sheds; continuing on the same side further on, you can visit the beautiful Gothic Church of Saint Christopher sul Naviglio with its red bricks, which are reflected in the water.
FUN FACT: if you happen to be in Milan on the last Sunday of January, right here at the Darsena you can watch a really strange race called the "cimento invernale" (winter ordeal). It is a swimming competition where the athletes have to dive into the icy water and race for 150 meters.