EATALY SMERALDO (SPONSORED), Introduction - History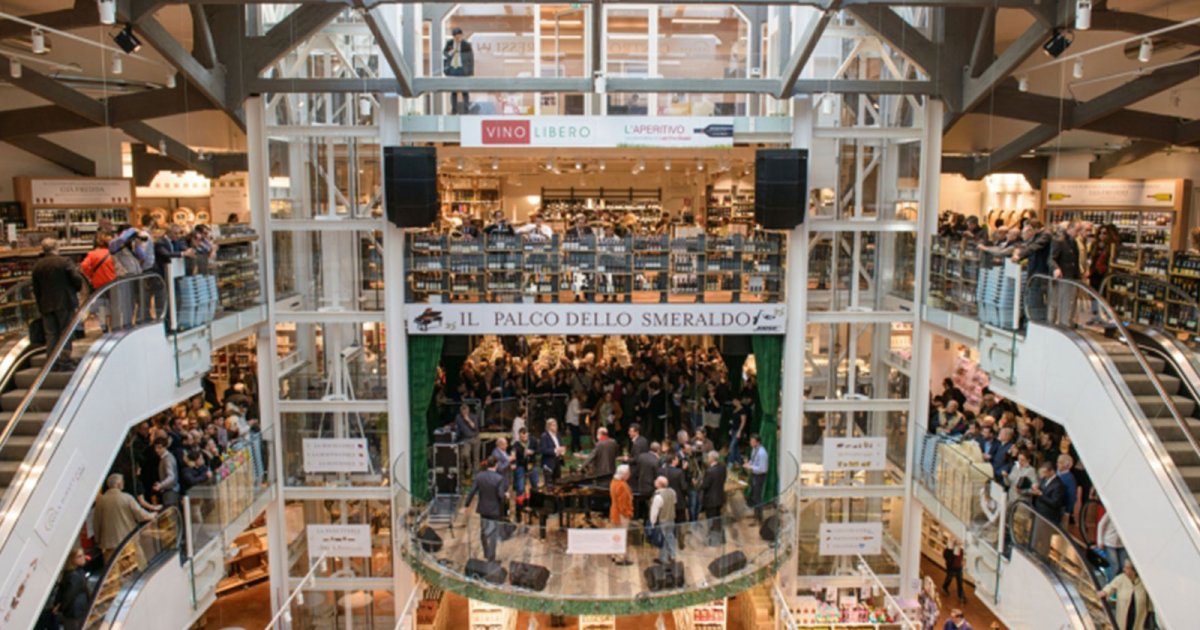 Audio File length: 2.31

Language: English / USA
Hi, my name's Jill, and along with MyWoWo, I'd like to welcome you to Eataly Smeraldo in Piazza XXV Aprile in Milan.
Before we begin our tour of this splendid location, let me tell you a little bit about the history of Eataly.
The first Eataly opened in Turin in 2007, thanks to our founder, Oscar Farinetti, who came up with the idea of bringing together all the best Italian food and wine under one roof: a place to find outstanding Italian specialties from small-scale producers who focus on quality and still work with artisan methods.
The three fundamental concepts that all Eataly stores share are: eat, shop and learn. In every Eataly, visitors can eat at a variety of restaurants, shop in a large marketplace for the finest Italian produce, and learn the secrets of cooking by taking part in various courses.
One of the aims of every Eataly is to breathe new life into forgotten, abandoned places. They've been set up in renovated buildings, sometimes in cities' outlying neighborhoods, which are refurbished and given the chance to shine once again. Each Eataly is dedicated to a particular theme, and one example is Eataly Smeraldo, which you're about to visit!
This marvelous building is dedicated to music.
Inaugurated on March 14, 2014, the original building was a theater known as Teatro Smeraldo, from which Eataly takes its name.
Teatro Smeraldo was one of the most famous venues in Milan and, indeed, in Italy. Many renowned Italian and international artists have performed here, from Adriano Celentano to Bruce Springsteen, as well as Giorgio Gaber, Bob Dylan, Ray Charles, Rudolf Nureyev, Lucio Dalla and David Bowie, to mention only a few of the greats.
In order to maintain a link with the building's history and original purpose, inside Eataly Milan, on the first floor, you'll find a stage built with the staves and beams of the old Teatro Smeraldo stage which hosts numerous cultural and entertainment events such as book presentations, jazz festivals, dance performances, cooking shows and much more.
But now let's head inside and explore Eataly Smeraldo together!