EATALY SMERALDO (SPONSORED), Second Floor Wine Bar Course Area Michelin Star Restaurant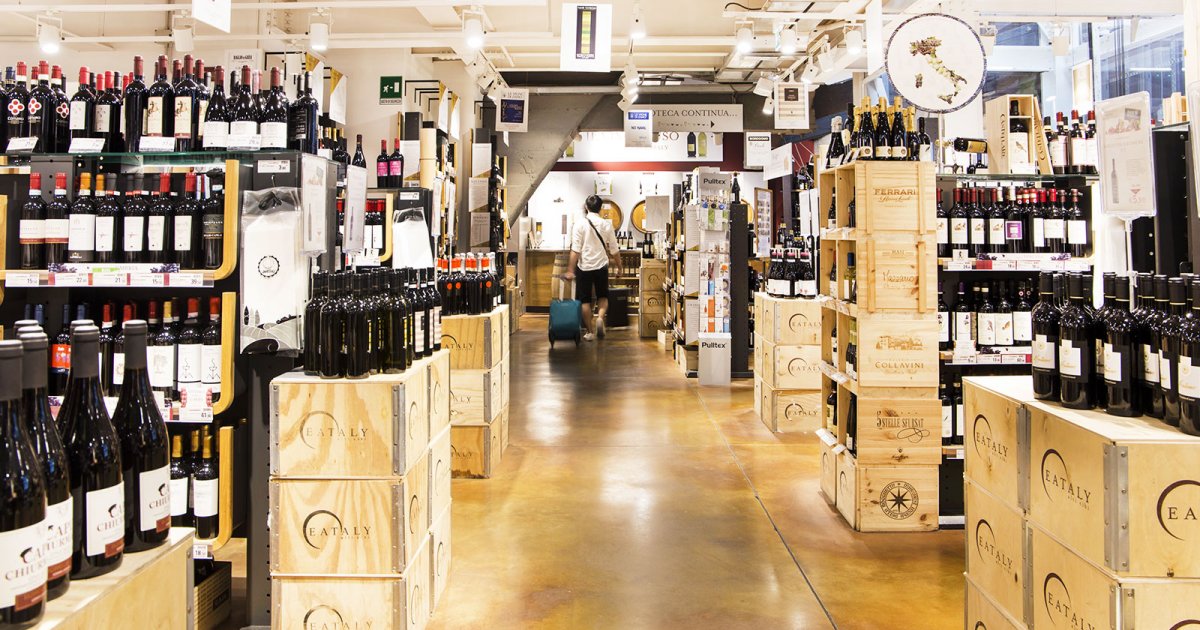 Audio File length: 2.40

Language: English / USA
Are you a wine lover? Then this is the place for you! The wine shop boasts a collection of over 1500 labels, organized according to the region of origin. You'll also find outstanding French wines, as well as "triple A" organic wines and distinctive wines from Eastern Europe.
There's also, of course, a huge selection of craft beers and spirits, making this heaven on earth for aficionados of fine alcoholic beverages!
The numerous options also include a selection of bulk wines at wholesale prices, available in one or three-liter bottles.
The wine shop also has a food area called "Pane e Vino", ideal for a light lunch or an aperitif. You can choose from salads and platters of salamis and cheeses to enjoy with the fine selection of wines. Just chose your favorite bottle and savor it right here!
On this floor, you'll also find two classrooms. The larger of the two, on the right with its back to the wine bar, belongs to Arclinea, the Italian domestic and professional kitchen manufacturer. This is where Eataly's educational activities are held: cooking courses, cooking shows, tasting events and much more. These activities are aimed at cooking enthusiasts as well as the simply curious, or people who enjoy food and who attend our courses to find out more about how dishes are prepared or just enjoy the convivial atmosphere typical of the world of cooking.
The learning opportunities include free programs for children, adults and the elderly, lots of educational activities about food for schoolchildren and courses to raise awareness of the importance of respecting and protecting the environment.
The activities aimed at the "not so young" help participants to make informed choices and to purchase the raw materials that are best for their health and wellbeing.
On the opposite side is the room run by Valcucine, another renowned kitchen manufacturer. This area is used as a temporary restaurant, which welcomes a different restaurateur each month who brings his or her particular cooking and culinary philosophy to Eataly, offering visitors the chance to taste different cuisines from all the regions in Italy, with the choice of a tasting menu or an à la carte dining experience.
Now it's time to give in to temptation, sample our dishes and take home some quality products from Eataly. There are plenty to choose from, so go for the ones that inspire you most!
Our tour of Eataly Smeraldo ends here. Enjoy your time with us and have fun. See you again soon!