HOLY MARY OF GRACE, The Last Supper - Restoration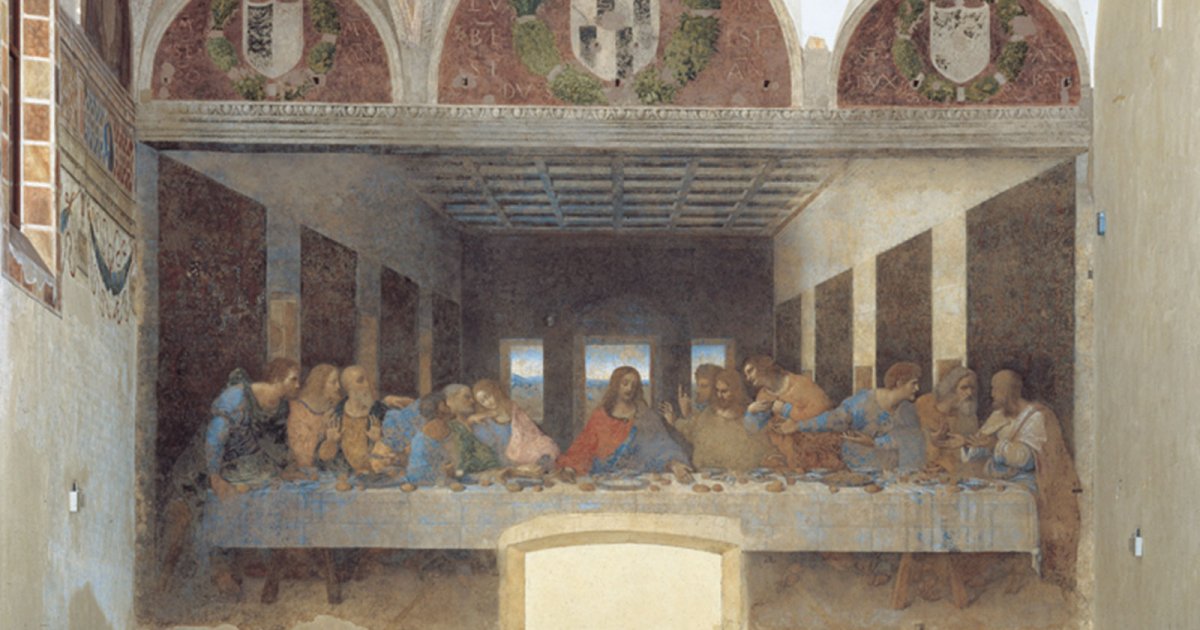 Audio File length: 2.22
Author: STEFANO ZUFFI E DAVIDE TORTORELLA

Language: English / USA
As should be clear by now, the fact that we can still admire the Last Supper is practically a miracle: the painting was blackened by the smoke of the friars' kitchen for decades, and during the Napoleonic occupation the room had even become a stable for soldiers' horses. What's more, the refectory was gutted by bombs in the Second World War, and the painting was exposed to rain and bad weather for months: the only reason it didn't collapse was thanks to a chance scaffolding created by sand bags!
To try to restore it as close as possible to its original, the Last Supper has been passed over and restored at least seven times over the centuries. Just think, the last restoration took about twenty years!
The surface has been carefully cleaned, fragment by fragment. In addition to dust and atmospheric dirt, past touch-ups were also removed. The room has been equipped with air filtration systems and special dust absorption systems, and the number of visitors is strictly limited. The aspect that will probably surprise you most is that the painting seems to have become much brighter! The light pouring in over the three windows behind Christ seems not only to flow over the painted figures, but also over visitors.
If you look closely at the details, you'll notice that Leonardo gave great importance not only to characters but also to objects, which are reproduced with extraordinary care: for example, look at the embroidered tablecloth and the food's reflections on the pewter plates... doesn't it seem like you could almost touch them?
Here's another tip: look at the top of the painting more closely, and you'll see the coats of arms surrounded by garlands of leaves and fruit. This is a part of the painting that people usually don't notice, because in a sense it is just the frame. There are four so-called "lunettes": three are right above the scene and the fourth is on the wall to your left. If you look carefully you'll be impressed, because they show Leonardo's deep connection to nature.
FUN FACT: in his famous novel The Da Vinci Code, Dan Brown talks about the Cenacle a lot. According to him, the apostle John just to the right of Jesus is actually a woman and his companion, Mary Magdalene.