LA SCALA THEATER, Introduction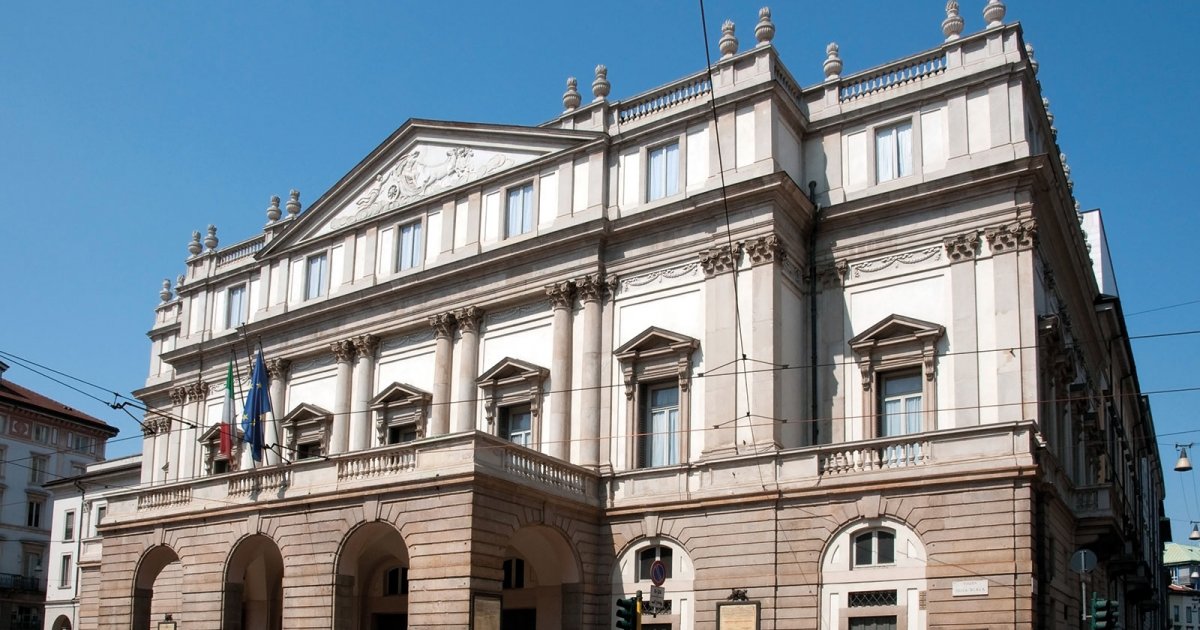 Audio File length: 2.08
Author: STEFANO ZUFFI E DAVIDE TORTORELLA

Language: English / USA
Hi, I'm Ed, your personal guide. Together with MyWoWo, I'd like to welcome you to one of the wonders of the world.
Today I'll accompany you through La Scala Theater.
La Scala is the most important theater in Italy and one of the most prestigious theaters in the world!
Before we start, I suggest going to the very center of the square, near the Leonardo Da Vinci monument. From this ideal observation point you can best admire the theater, which is the pride and joy of Milanese culture: La Scala, the temple of lyrical opera, famous worldwide. This simple neoclassical building was built in the second half of the 1700s by the architect Giuseppe Piermarini (the same one who designed the portal of Brera palace), and is called "La Scala" because a church dedicated to Holy Mary della Scala once stood in its place. Naturally it's one of the city's landmarks: the opening of the opera season every December 7th is an event that involves many people, and not just for high society attending the premier: if you happen to be in Milan around this date, you can also enjoy the show for free by watching it live on the giant screens that are placed in different areas of the center and the city's outskirts.
The façade is preceded by a portico that was used to cover the indoor passage of those reaching the theater in carriages. The building's upper frame with a triangular shape similar to that of an ancient temple shows a relief depicting the chariot of Apollo, the ancient Greek god of art and music.
The porticoed building that forms the theater's body is home to one of the most popular restaurants in Milan, "Marchesino". Here you can delight your palate with the delicacies of Gualtiero Marchesi, surely the world's most famous Italian chef.
FUN FACT: in the protest years, every December 7th when the opera season was inaugurated dozens of students would meet near the theater and throw eggs at the women on their way to the theater, ruining their stunning evening dresses. None of them have dared to come on foot again!