SFORZA CASTLE, Applied Art Museum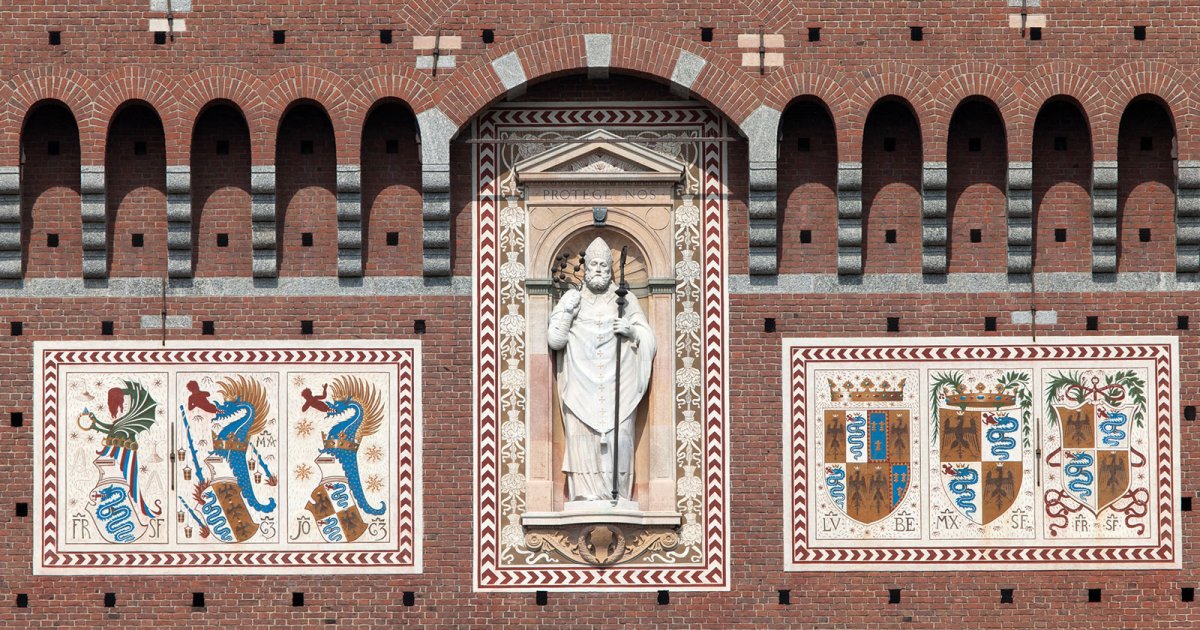 Audio File length: 2.35
Author: STEFANO ZUFFI E DAVIDE TORTORELLA

Language: English / USA
You've just entered the so-called Rocchetta halls, where the applied arts collection is kept. You'll be surprised to see so many varied and fascinating objects. They are all ancient, of course, mostly dating back to between the fifteenth and eighteenth centuries. The collection of Italian Majolica ceramics from the Renaissance is truly special, particularly those from Pesaro and Urbino. And the dishware of the eighteenth century? Wouldn't you love to set your table with the wonderful dishes made in Milan and Lodi?
Don't forget about the jewelry collection, with works from various periods and various precious materials: gold, silver, ivory, and enamels. You can also admire scientific instruments, Renaissance and Baroque bronzes, and a series of glass and crystal objects.
Now pause the audio and go to the musical instruments section.
If you like music, there is a beautiful collection of musical instruments here, including pianos, string instruments, winds, and percussion. There are 700 instruments that come from all over the world here, including Africa, Japan, and even Australia. Stop to look at all the piano's forefathers: the spinets, harpsichords and fortepianos... and admire their decorations.
Now pause and go to the Dance Hall.
You've reached the end of this tour and you're now in the "Dance Hall", which is the largest hall in the whole Castle. This is where "real tennis" was played, the sport that tennis comes from. Note the complete set of twelve Tapestries depicting the Months, which were woven at the beginning of the sixteenth century in Vigevano, a city near Milan. They depict the normal activities that took place in the twelve months of the year. If you look at the astrological signs closely, you can also recognize each of the months.
FUN FACT: you saw pianos among the musical instruments. Just think, one of them was also played by the great Giuseppe Verdi himself!