SFORZA CASTLE, Introduction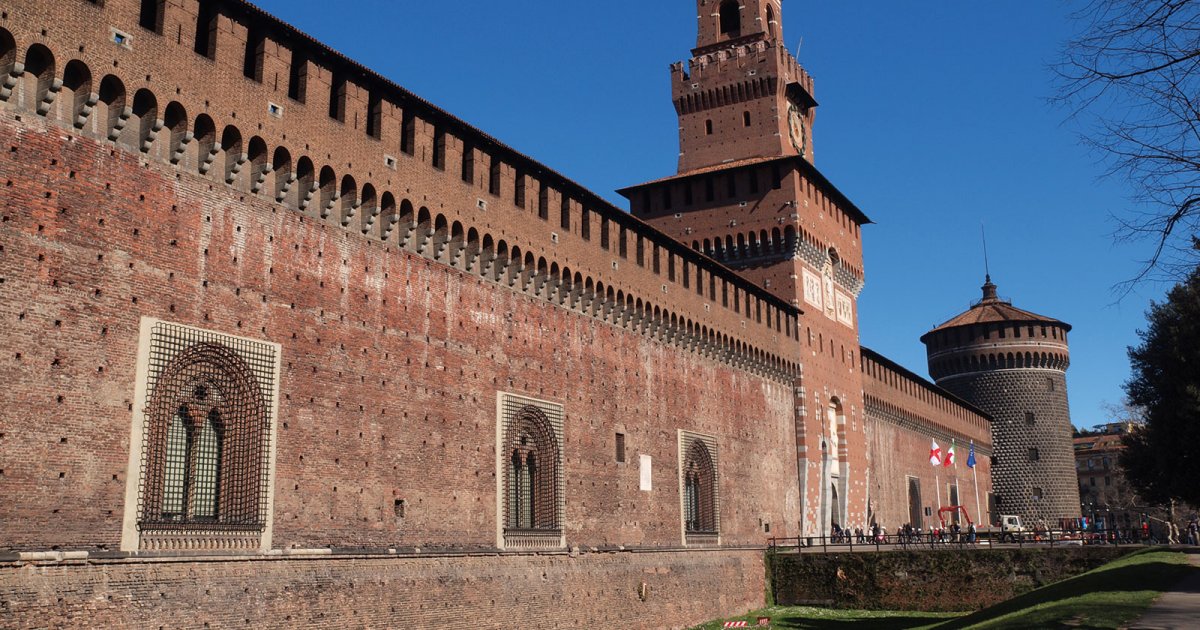 Audio File length: 2.24
Author: STEFANO ZUFFI E DAVIDE TORTORELLA

Language: English / USA
Hi, I'm James, your personal guide. Together with MyWoWo, I'd like to welcome you to one of the wonders of the world.
Today I'll accompany you around Sforza Castle.
Sforza Castle is one of the most fascinating monuments in Milan!
It is an actual castle with towers, battlements, patrols, and moats. Most of the castles in European cities are placed in locations that are high up and external to the city: Sforza Castle is instead located right in the center of Milan. Of course, it was also a fortress that defended the city from enemies. Just think, some parts of its walls are 7 meters wide!
Sforza Castle has been built, destroyed, and rebuilt several times by the city's leading families, the Visconti and Sforza. Under Ludovico il Moro, who was the last lord of the independent Sforza dynasty of Milan, the Castle became one of the most beautiful and richest courts of Europe. After his death it started on a long decline. It's crazy to imagine that in the nineteenth century, the Milanese even wanted to tear it down! Fortunately they changed their minds.
Today the Castle offers many different things to see: it houses very important art collections ranging from frescoes to paintings, from furniture to musical instruments, and from ceramics to prints. And above all, it has one masterpiece that makes the visit worth it by itself: Michelangelo's Pietà Rondanini will move you. Go ahead and choose how you'd like to organize your Castle tour: you can go directly to the most important works of art, or you can indulge yourself in a bit of wandering while looking for oddities, or simply enjoy a walk in the park or a break between the courtyards, perhaps following the example of the famous herd of cats that for years have made the castle their comfortable home!
Just behind Sforza Castle lies the largest urban park of Milan: the famous Sempione Park, a perfect setting for this splendid monument.
FUN FACT: Sforza Castle is one of the largest castles in Europe. To give you an idea of its size, when it was occupied by the Spaniards it housed a hospital, several shops, and as many as two churches!