SFORZA CASTLE, Sempione Park - Acquarium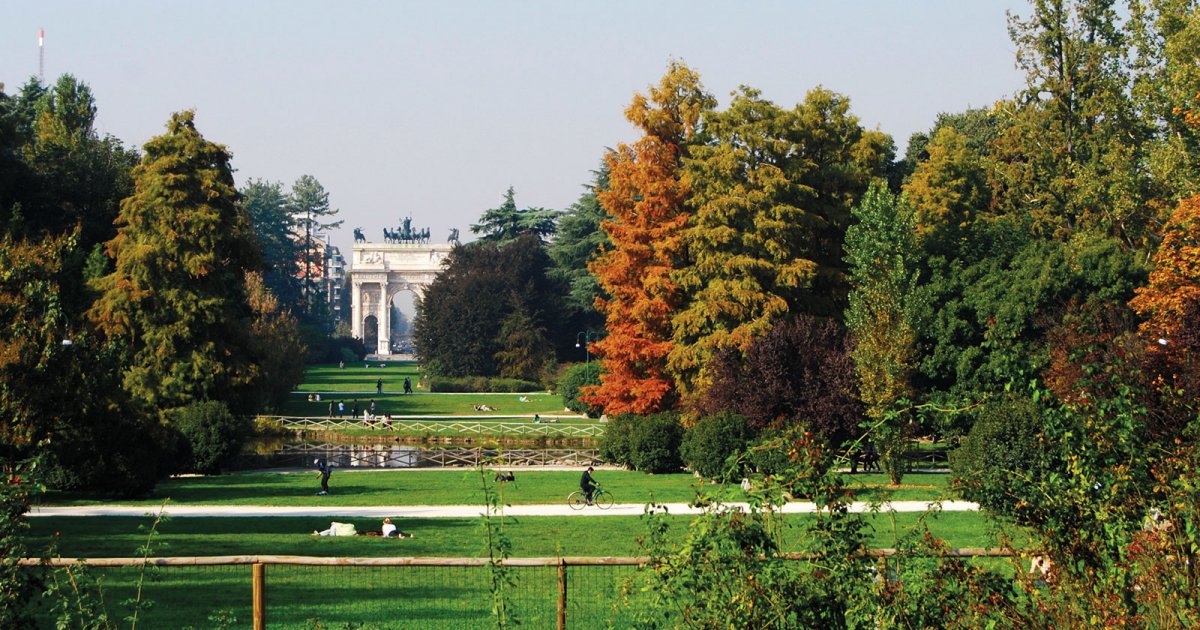 Audio File length: 2.51
Author: STEFANO ZUFFI E DAVIDE TORTORELLA

Language: English / USA
You're now in the largest public park of Milan's historic center.
This park was built in the late nineteenth century on the esplanade of the military training ground north of Sforza Castle, and occupies 47 un-fenced hectares that are always open to the public. It is also an oasis of serenity in the heart of the city's traffic, and is located near a train station and a very popular metro station.
You'll notice that the park is in an English style, with a pond in the center and wide open spaces, and is also full of exotic plants and rare trees. There are ancient monuments here and there, as well as more recent sculptures.
Now pause the guide and go to the Civic Aquarium.
The Civic Aquarium is the third oldest aquarium in Europe, and is over a hundred years old. It is located in a lovely floral palace of the early twentieth century, which is the only one that remains out of all the pavilions built for the Universal Exhibition of 1906 in Milan. Enjoy yourself while you study the maritime decor depicted in the green-blue majolica panels, as well as the concrete sculptures of animals that live in contact with water. The most famous is the hippopotamus poking out of the fountain underneath the statue of Neptune, the ancient sea god, at the Aquarium's entrance. If you go inside, you'll see several tanks dedicated to marine and river zoology.
Now pause the audio and go to the Arena.
Now you're in front of the Arena that's over two hundred years old and one of the oldest sports facilities in the world. It is still in operation today, especially for athletics. The Arena was built by Napoleon, who was inspired by the stadiums of the ancient Romans. It can hold up to thirty thousand spectators. Everything you can imagine has happened here: parties, Buffalo Bill shows, hot air balloon flights... Not only that, sometimes it was even filled with water from the canals to reenact naval battles! In winter the water would freeze and the Milanese would come skate here.
FUN FACT: the Arena has also been the location of some important rock concerts. Among others, the Arena has hosted Alanis Morissette, Alice Cooper, Sergio Mendes, Marilyn Manson, and The Beach Boys.