CHURCH OF MONTEOLIVETO (SANT'ANNA DEI LOMBARDI), Introduction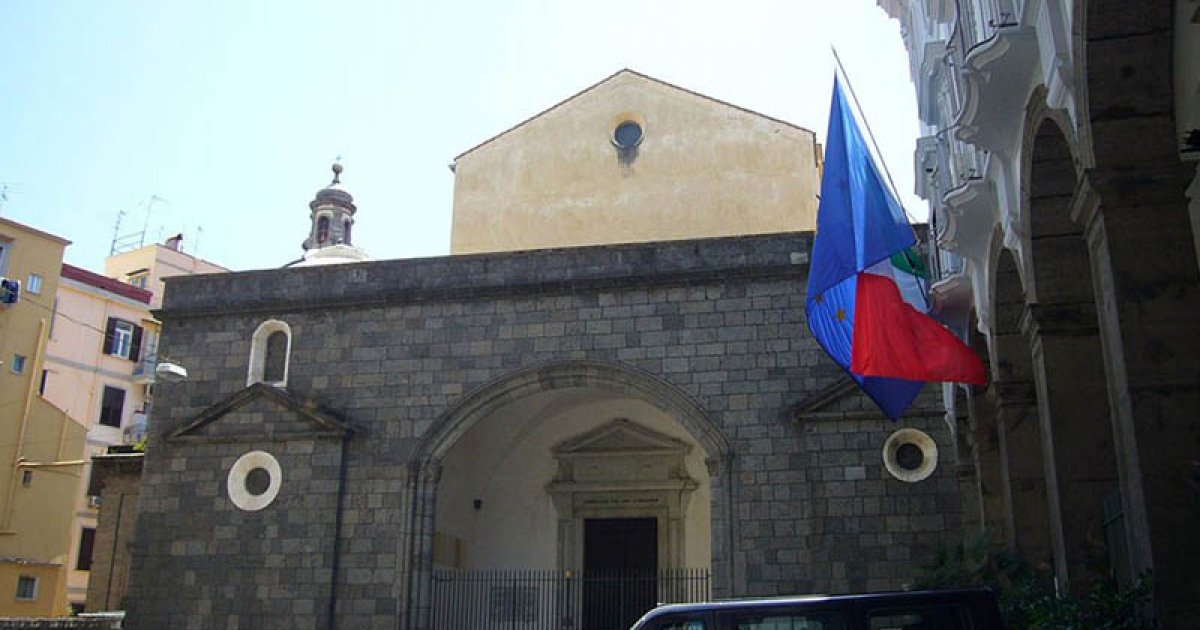 Audio File length: 2.55
Author: STEFANO ZUFFI E DAVIDE TORTORELLA

Language: English / USA
Hi, I'm Debbie, your personal guide. Together with MyWoWo, I'd like to welcome you to one of the wonders of the world.
Today I'll accompany you through Monteoliveto, one of the most impressive churches in Naples!
You're a stone's throw away from Toledo Street, at the edge of the Spanish Quarter, and you've just begun to walk along the slightly uphill, straight road called Via Monteoliveto. The fifteenth-century Palazzo Gravina and its Renaissance courtyard give you an idea of the monumental area you're now entering. You can start to see the arcades of a porticoed cloister with a loggia: these are the ruins of the ancient convent of the Olivetans. Behind a pretty Baroque fountain crowned by the statue of a child king in an irregularly-shaped clearing, you can see the deep arches of Monteoliveto Church open up before you.
Founded in 1411, this is one of the most important monumental complexes of Aragonese Naples. Throughout the century and the following one, this Gothic-Catalan building was continually enriched with splendid works of art, especially Renaissance sculptures. The magnificent character of the Olivetan order was reflected in the Tuscan origin of the masterpieces that poured into the church: it was like a part of Florence had been transplanted in Naples. It makes sense considering that one of the "sponsors" of this monumental complex was the same royal Aragonese family, as well as a group of noble families who competed in decorating their chapels at the sides of the naves.
Imagine the monastery as a small piece of heaven on earth for the white-robed monks of the Olivetan order: four cloisters kept as gardens, with fountains, statues, spires, and busts, a library full of miniature codices, and a splendidly frescoed refectory by Giorgio Vasari. When the order was abolished in 1799, the convent was partly transformed into a barracks and partially absorbed by the adjacent building lots.
A few years later the church changed its name, inheriting that of its neighbor Sant'Anna dei Lombardi that had been destroyed by an earthquake, and in fact that's what it's called in tourist guides. Yet the Neapolitans prefer the ancient name Monteoliveto, and they amusingly ignore the "modern" name, even though it's been used for more than two centuries!
FUN FACT: when asked to fresco the refectory of the Olivetan monastery, the great architect Vasari replied that it was too dark and refused to work under those conditions. To make him accept, they had to repaint the entire room white!