SEVEN WORKS OF MISERY BY CARAVAGGIO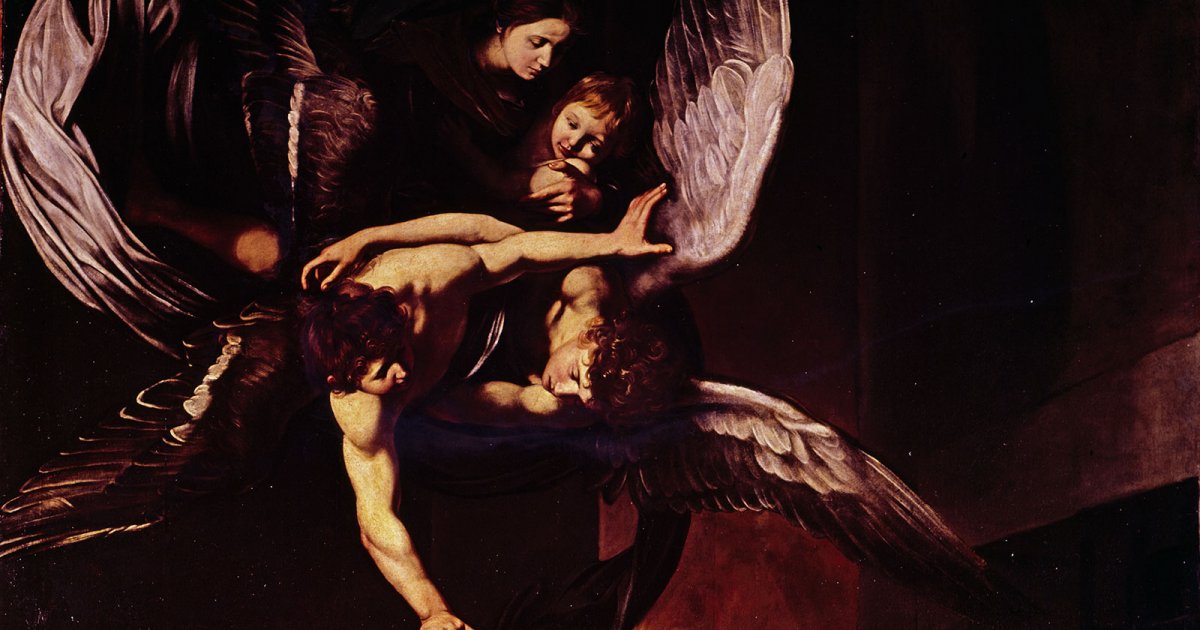 Audio File length: 2.47
Author: STEFANO ZUFFI E DAVIDE TORTORELLA

Language: English / USA
Painted by Caravaggio during his first stay in Naples in 1606, this great canvas over the high altar sums up all of the Seven Works of Misery, condensing them with a great compositional genius that is empasized by the use of light. The painting depicts a normal everyday situation: a crowded scene set at a crossroads in the heart of Naples.
Smiling, the Madonna appears above as if looking out of a palace: two very athletic angels form a sort of balcony with their wings, while a white tunic waves like a sheet hanging up to dry.
With total creative freedom, Caravaggio painted the image without determining a center or a perspective, giving you an exhilarating and vivacious impression. Try to follow the scene and recognize the various episodes. Start from the far right: a prudent girl uncovers her breast and offers it to an elderly man sticking out of the grates of a prison. Citing an episode of ancient literature about a young Roman woman who nursed her father in jail, here the painter likened the charitable actions of "nourishing the hungry" and "visiting the prisoners", and the classic reference is "translated" into an immediate popular truth. Behind him, a man is helping carry a corpse, thus "burying the dead". The man with the torch and open mouth is probably the painter's self-portrait. At the center of the scene, a young man is taking off his mantle to give it to a half-naked beggar lying on the floor, demonstrating the precept of "dressing the naked" but also "healing the sick", represented by the cripple whose foot is showing. Immediately behind, a pilgrim that can be recognized by the symbolic shell on his hat is invited to enter by a cordial, gentle man, ready to "host the pilgrims". Finally, at the back left, a mighty Samson avidly drinks, referencing the mercy of "refreshing the thirsty".