CHURCH OF PIO MONTE DELLA MISERICORDIA, Structure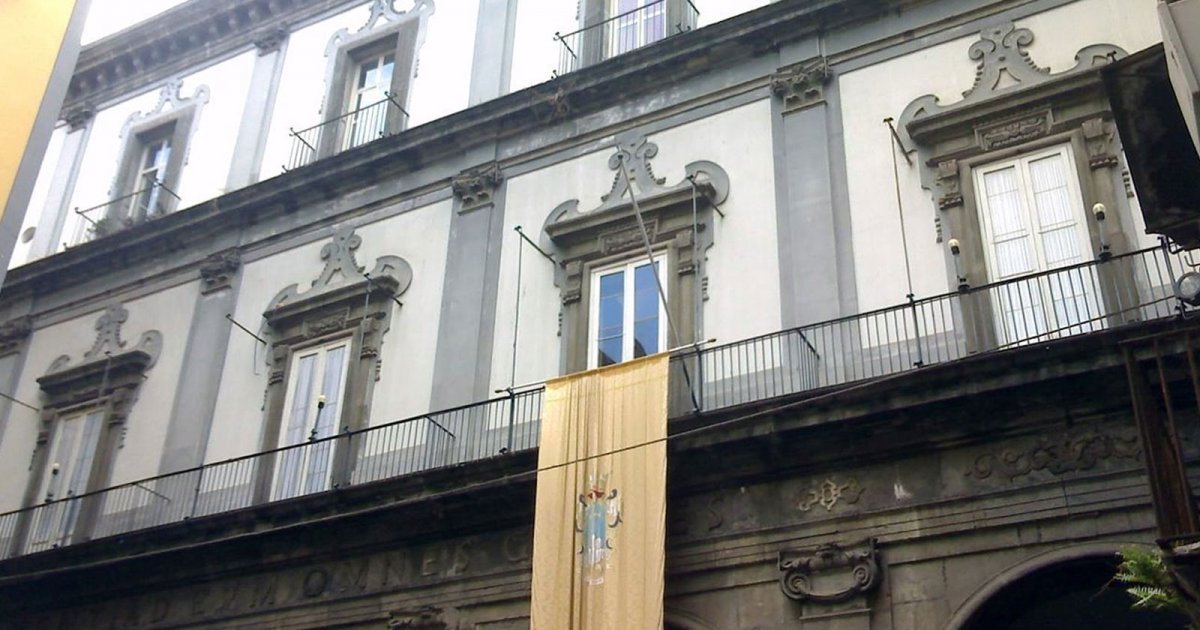 Audio File length: 2.42
Author: STEFANO ZUFFI E DAVIDE TORTORELLA

Language: English / USA
Hi, I'm Debbie, your personal guide. Together with MyWoWo, I'd like to welcome you to one of the wonders of the world.
Today I'll accompany you through the Church of Pio Monte della Misericordia, one of the most moving churches in Naples!
You are right next to the Cathedral in a delightful square with the San Gennaro Spire in the center, a Baroque obelisk erected for the graces Naples received in 1631 when it was spared by the eruption of Vesuvius. You are standing before the façade of the ancient institution of Pio Monte della Misericordia, the charitable association that was founded in 1601 to help the needy according to the Gospel precept of the seven "works of bodily mercy": nourish the hungry, refresh the thirsty, clothe the naked, bury the dead, host the pilgrims, comfort the sick, and visit the inmates. The association's headquarters already demonstrate these aims in its architectural features: the portico, which is very rarely on the exterior of Neapolitan buildings, offers shelter to those who came for help, the church's octagonal layout is designed to have an altar for each of the different types of aid, and so on.
Enter the church by passing under the portico with its beautiful 17th-century sculpture by Andrea Falcone, who also created the marble holy water font. The interior envelops you in a simple, luminous structure with a large central compartment that six chapels open off of. The side altars have amazing paintings by 17th-century Neapolitan artists: the best is titled Liberation of Saint Peter from Prison, by Battistello Caracciolo.
But your attention will be immediately captured by the masterpiece on the main altar known as: The Seven Works of Mercy, the largest and most important painting Caravaggio made in Naples. But Pio Monte also has a Picture Gallery of Neapolitan masters from the seventeenth and eighteenth centuries. I'd especially like to point out the bright paintings left to the association by Francesco De Mura, one of the best artists of the 1700s.
FUN FACT: The Seven Works of Mercy were immediately greatly admired. So much so that there's a fake wardrobe in a wall of the Picture Gallery that hid an opening that let the governors admire Caravaggio's canvas hanging above the church's main altar.