GALLERIA UMBERTO I, History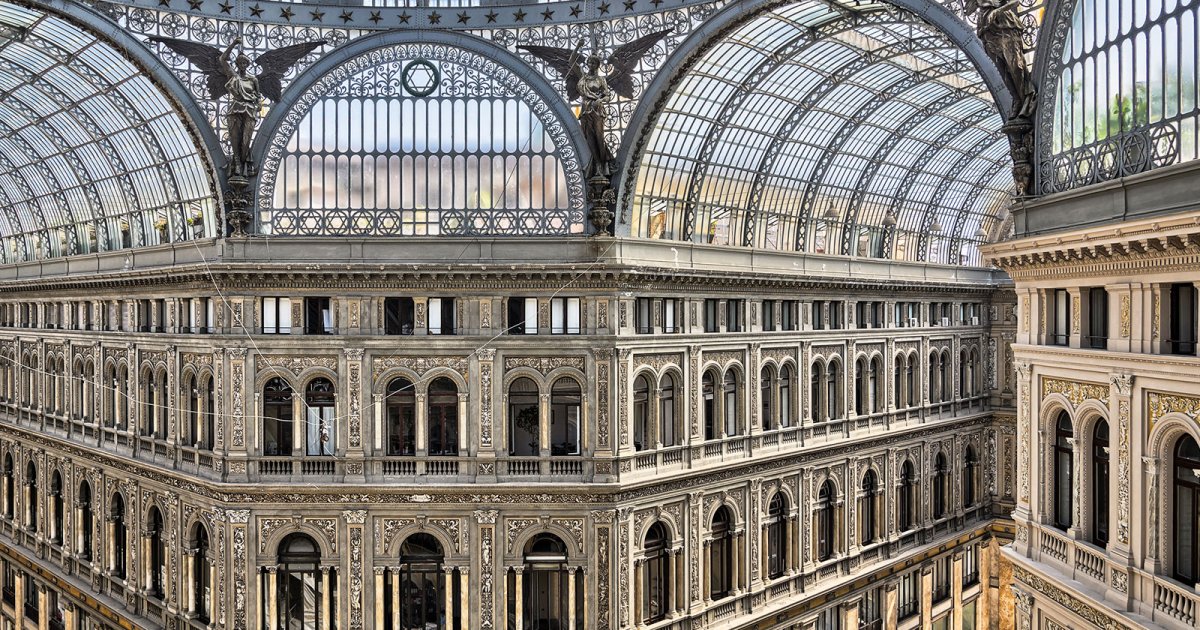 Audio File length: 2.24
Author: STEFANO ZUFFI E DAVIDE TORTORELLA

Language: English / USA
Hi, I'm Ed, your personal guide. Together with MyWoWo, I'd like to welcome you to one of the wonders of the world.
Today I'll accompany you through the Umberto I Gallery, one of the most elegant places in Naples.
Just imagine, once the neighborhood of Santa Brigida where you now stand was sadly known for its architectural and social degeneration, which was further aggravated by frequent cholera epidemics. But by the end of the nineteenth century everything changed when the "Law for the Recovery of the City of Naples" was issued. This led to the demolition of many of the pre-existing buildings, and this area finally began to be enriched with palaces and monuments, not only becoming the city's major political and cultural center, but also a worldly and commercial one. And this was all thanks to the Gallery that was built in just three years, from 1887 to 1890.
Before entering this fascinating iron and glass structure, stop to admire the decorative elements of the main entrance with its large semicircular façade.
Then stay on the sidewalk of the San Carlo Theater, which I'll tell you about in a separate file, and enjoy the view on the other side of the street of this beautiful double-arch portico supported by travertine columns. On the left arch's columns you can admire the statues representing Europe, Asia, Africa, and America, and above them in their respective niches the statues of Physics and Chemistry, while at the top you can see the personifications of the Telegraph and Steam lying down, and above them the statue of Abundance.
Meanwhile on the right arch, which serves as the Gallery's entrance, you'll see the statues of the Four Seasons, with the representation of Labor and the Genius of Science above them, while at the top above the inscription "GALLERIA UMBERTO I" you can admire the statues of Wealth, Trade, and Industry. A decorative group that is definitely geared towards progress!
FUN FACT: during the day the Gallery was very popular among actors and orchestra masters looking for work. They would sit in a cafe, anxiously waiting for some impresario to hire them. Even today, you can meet many managers of the new wave of Neapolitan folk singers and local artists here!