SPACCANAPOLI, PRESENTATION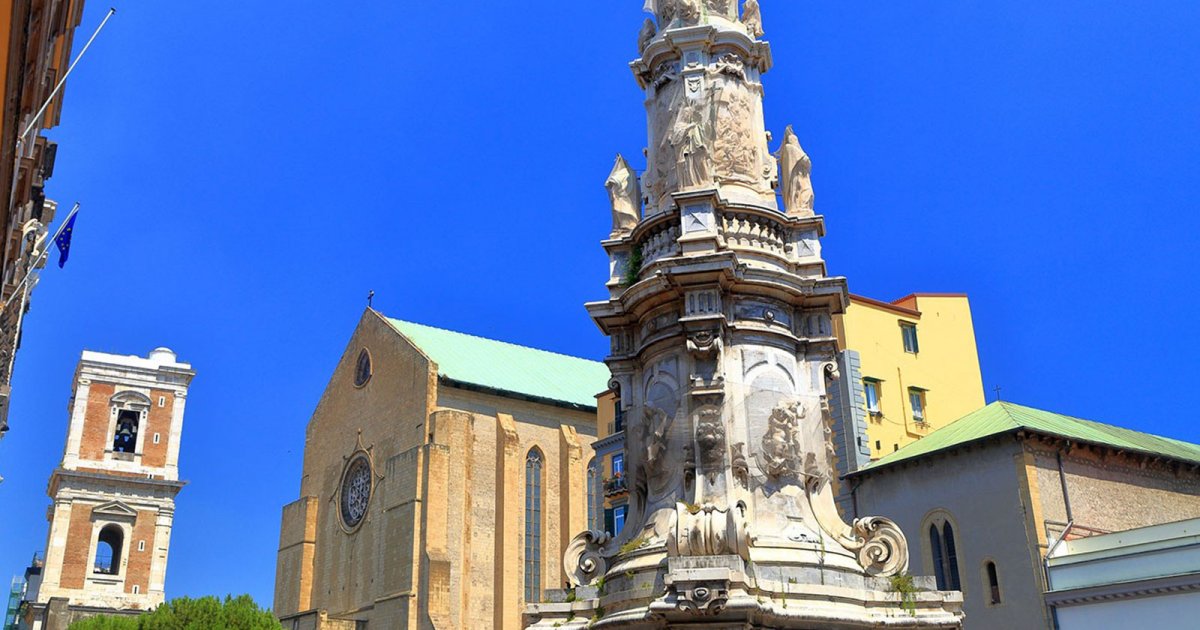 Audio File length: 2.31
Author: STEFANO ZUFFI E DAVIDE TORTORELLA

Language: English / USA
Hi, I'm Ed, your personal guide. Together with MyWoWo, I'd like to welcome you to one of the wonders of the world.
Today I'll accompany you through "Spaccanapoli", which is one of the most exciting and characteristic roads in Naples!
This name is commonly used to define the main street that crosses through the center of the city and corresponds to the main road of the ancient Greek city Neapolis: this has always been one of the main arteries of Naples through the millennia, even when the city expanded to the hill of San Martino and incorporated the Spanish Quarter in the 1500s. So get ready for a fascinating and exciting itinerary among historical memories, monuments, and works of art!
Together we will cover the original Greek-Roman road that literally "splits" the heart of Naples into two, dividing the historic center between the north and south.
This road has various names as you walk along it: it starts as Via Benedetto Croce, then becomes Via San Biagio dei Librai and finally turns into Via Giudecca Vecchia in the Forcella area; in just over a kilometer, one after the next, you'll see palaces, churches, obelisks, and convents that vie each other for their artistic and architectural beauty.
Your walk starts from Piazza del Gesù Nuovo, with the stretch of road that the Romans added to the original Greek road that instead only went from Piazza San Domenico Maggiore up to Via Vicaria Vecchia. The palace with the red, Neoclassical façade is called Palazzo Pandola and you might recognize its balconies from having seen them several times in the movie Matrimonio all'italiana, or Marriage Italian Style, with Sophia Loren and Marcello Mastroianni!
Stand to the left of Palazzo delle Congregazioni, which was designed in the late 1500s and is the home of one of the oldest Neapolitan institutes, and walk up to the Obelisco dell'Immacolata dominating the center of the square. This column was built in the middle of the 18th century in Rococo style, exactly in the spot where at the beginning of the 18th century a sculpture of King Philip V of Bourbon had stood on horseback, which was later destroyed by Austrian troops.
FUN FACT: if you're in Naples around December 8th, come here to see the impressive show of firemen climbing the thirty-meter Obelisco dell'Immacolata to crown the statue of Mary with flowers!