VIA TOLEDO, Noble Palaces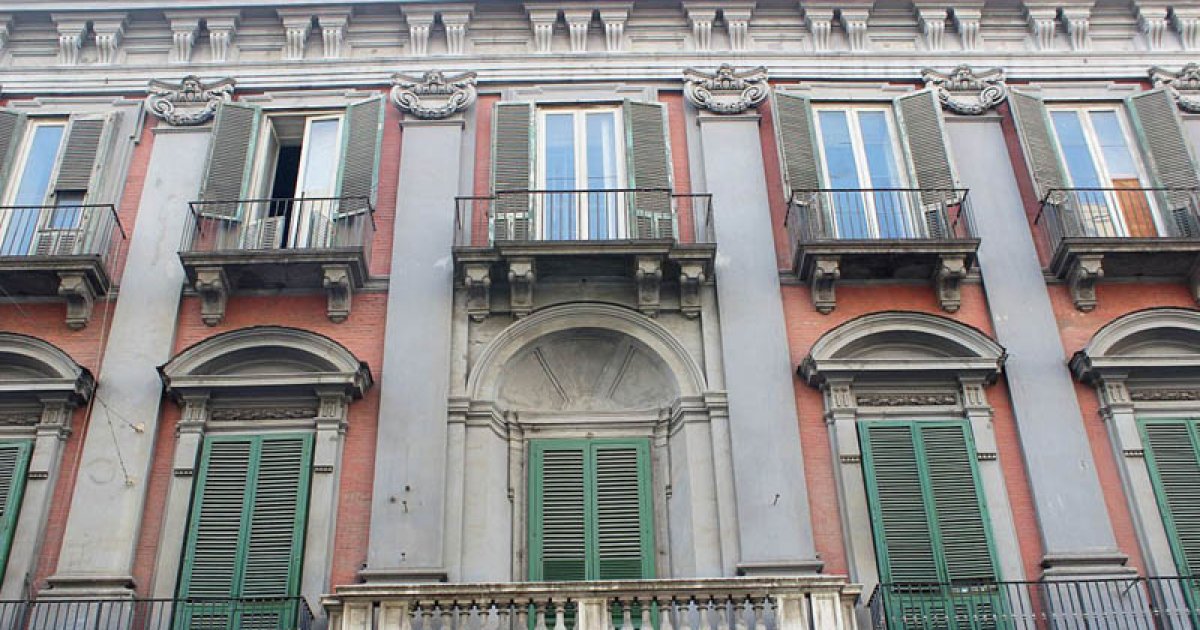 Audio File length: 2.31
Author: STEFANO ZUFFI E DAVIDE TORTORELLA

Language: English / USA
Palazzo Cavalcanti is at number 348 Via Toledo, with a base of ashlar blocks and a portal between two columns. Before reaching Piazza Carità, you'll see Palazzo del Nunzio Apostolico at number 352, which was already the seat of the Holy See's diplomatic representation in the Kingdom of Naples and then in the Kingdom of the Two Sicilies.
Before crossing Piazza Carità, turn for a moment to the left on Via San Liborio, and after a few steps you'll be able to see the inner courtyard of the eighteenth-century Palazzo Trabucco: in the back you can see a very original staircase set on three sequences of arches with offset openings - a real jewel.
Retracing your steps, go past the door of the nearby Palazzo Mastelloni and you'll be surprised to see an even more spectacular and monumental staircase in this other courtyard where, among other things, the oldest piano shop in the city has stood for over 150 years.
In Piazza Carità you can peruse the stalls of a popular market and admire the imposing Palazzo dell'INA, which was designed in fascist times. This square is still commonly known by Neapolitans as "Salvo d'Acquisto" in honor of the vice-brigadier the modern and controversial monument you see in the center is dedicated to, which was erected in the 70s.
At number 368 Via Toledo, stop to admire Palazzo Della Porta with the noble family's coat of arms on the door.
Moving on, pass next to the three small staircases leading to the three portals of the 17th-century Church of San Nicola alla Carità: the painter Francesco Solimena, nicknamed "L'Abate Ciccio", collaborated in its design and painted the frescoes on the ceiling and the altarpieces on the sides.
Your path ends while walking alongside Palazzo del Conservatorio dello Spirito Santo, where the daughters of prostitutes and poor girls were welcomed; it is now home to the Faculty of Architecture of the University of Naples. The Church of the Spirito Santo, or Holy Spirit, is inside, which was built in the 16th century and renovated in the 18th century with a beautiful dome.
FUN FACT: in 1943 at the age twenty-three, the vice-brigadier Carabiniere Salvo D'Acquisto claimed responsibility for an attack that he had nothing to do with in order to save 22 people from being shot by the Germans, who instead shot him in their place. In 1986 a canonization case was opened for the heroic Carabiniere.