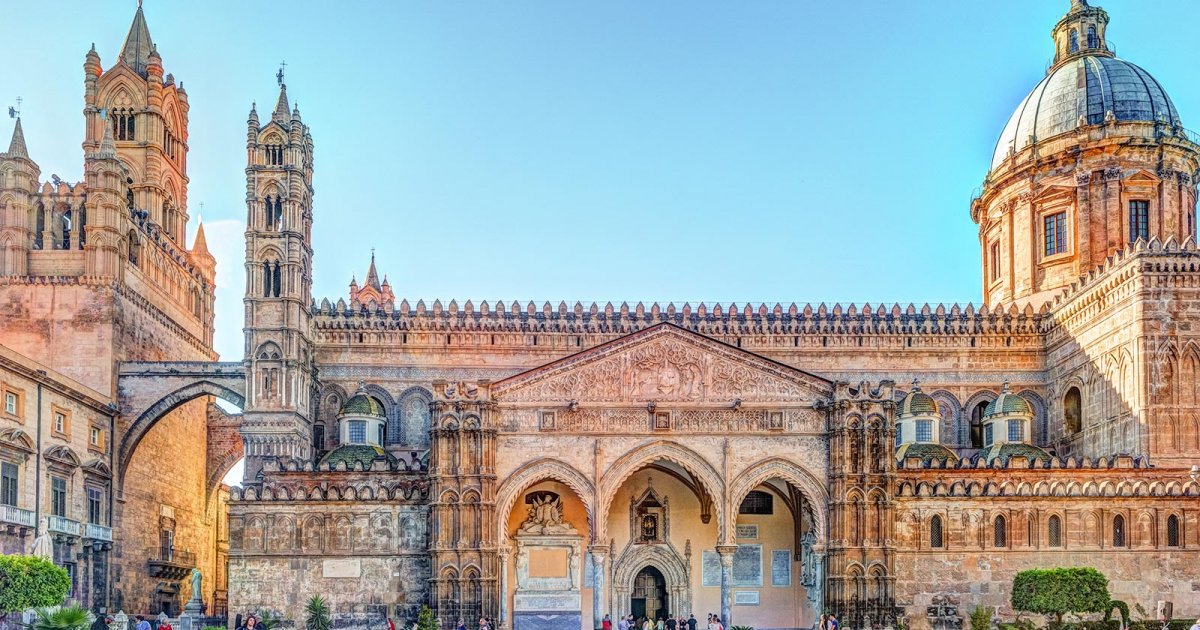 Audio File length: 2.39

Language: English / USA
Hi, my name's Scott, and I'm your personal guide. Along with MyWoWo, I'd like to welcome you to one of the Wonders of the World: Palermo Cathedral, the largest and most important church in the city.
The magnificent Cathedral, dedicated to the Assumption of the Virgin Mary, was built during the Norman period following a kind of power struggle between the king and the archbishop.
The Norman king, William II, known as the Good, wanted to have a new cathedral built in Monreale, where he intended to create a church of unprecedented splendor. The archbishop Walter Ophamil, in disagreement with the king's decision, then decided to have the existing cathedral in Palermo demolished and replaced with a new one, even more magnificent than the Cathedral of Monreale.
This splendid new church was consecrated in 1185, and work on the building continued during the following years, with the construction of the facade and the southern portico. The building was later altered on several occasions, before the radical transformation carried out between 1781 and 1801 by Ferdinando Fuga of Florence, one of the architects most in vogue at the time, who added the chapels and altered the church's overall appearance by adding the large dome.
The main view of the Cathedral is not the facade, but the long side facing onto Piazza della Cattedrale. From here, you can admire the full length of the magnificent church, dominated by the tall eighteenth-century dome and topped by slender belfries. At the top of the walls in the main nave, behind the colorful little eighteenth-century domes, you can spot the original Norman masonry, with decorative inserts in lava stone, almost entirely preserved on the outside wall. Before the radical changes made in later centuries, you can see that the original building was very similar to a fortified palace, a clear symbol of the political power wielded by the archbishop Walter Ophamil.
The most striking element is the magnificent portico with three pointed arches, a masterpiece of the lavishly decorative style known as International Gothic.
The portico, from 1453, is by Antonio Gambara, who also designed the 1426 Gothic portico.
An interesting fact: legend has it that King William died of envy after seeing the exterior of the cathedral built on the orders of Archbishop Ophamil, fearing that the interior might even be finer, surpassing the beauty of his cathedral in Monreale.