MONREALE CATHEDRAL, Exterior Facade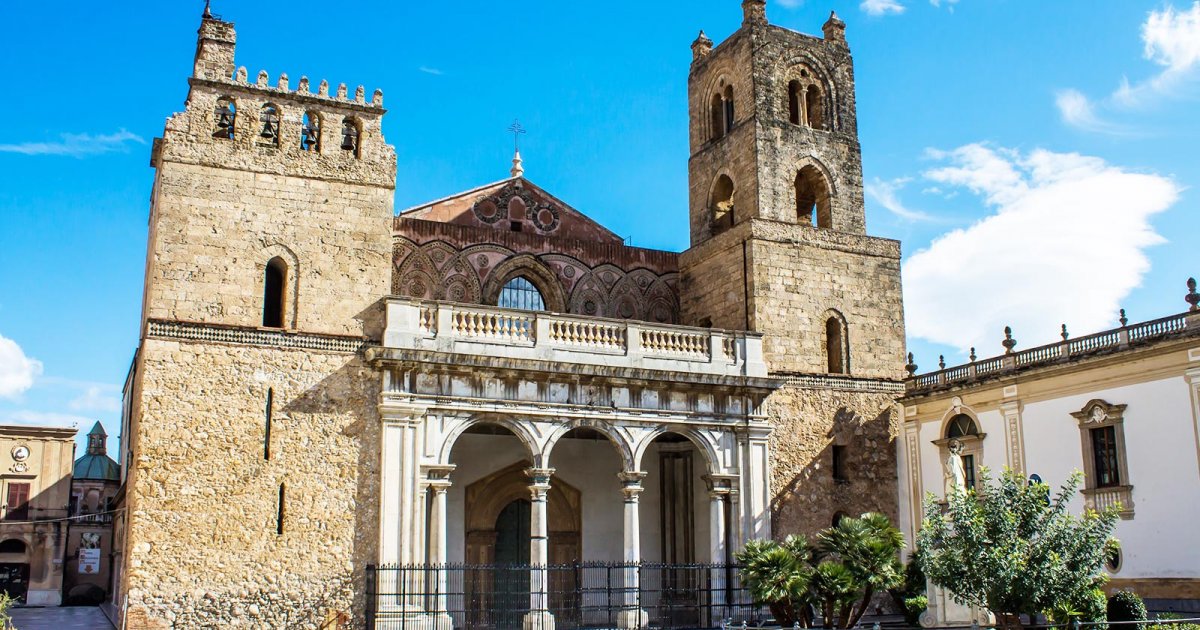 Audio File length: 2.53

Language: English / USA
Hi, my name's Marcy, and I'm your personal guide. Along with MyWoWo, I'd like to welcome you to one of the Wonders of the World: Monreale Cathedral.
The construction of Monreale Cathedral, one of the finest creations of medieval art in Sicily, began in 1172 on the orders of the young Norman king, William II. As soon as he ascended to the throne, he resolved to have a series of magnificent buildings constructed which would outshine all the existing ones. In his ambitious plans, Monreale Cathedral was to be emblematic of his power, and was to be even more impressive than the cathedral being built in Palermo on the orders of the archbishop Walter Ophamil.
By 1183, most of the work had been completed, including the church, with its extraordinary cloister, and the royal palace, which has now all but disappeared; the elegant portico on the left side was added towards the mid-16th century.
Unfortunately, a severe fire ripped through much of the building in 1811, and the restoration and maintenance work has been ongoing practically non-stop since then.
Take a moment to admire the impressive facade between two imposing towers, with the one on the left incomplete, giving the building an almost military appearance. The large portico at the front, in Neoclassical style that clashes with the surroundings, was built in 1770 by Ignazio Marabitti, while the top of the facade, with an elegant intersecting arch pattern, is from the Norman period.
Take a close look at the bronze doors of the main portal, a masterpiece by the sculptor Bonanno Pisano, who crafted them in Pisa in 1185 and had them transported by sea to Palermo. The 42 squares decorating it begin from the bottom left corner, and illustrate the story of Man, starting with the Creation of Adam and ending with the Virgin in Glory, a celebration of salvation thanks to the redemption of original sin. Bonanno offers a concise summary of the elements that make up each episode, accompanying them with a splendidly fresh, creative, poetic expression. The intricately decorated portal, with frames featuring a wealth of mosaic inserts and plant motifs, are an outstanding example of Romanesque sculpture.
An interesting fact: the episodes depicted on the portal are accompanied by brief descriptions in Latin, but if you look at the one about Cain and Abel, you'll see Caim uccise frate suo Abel (Cain killed his brother Abel), which are among the first words to be written in the nascent Italian language.