PALAZZO DEI NORMANNI AND PALATINE CHAPEL, History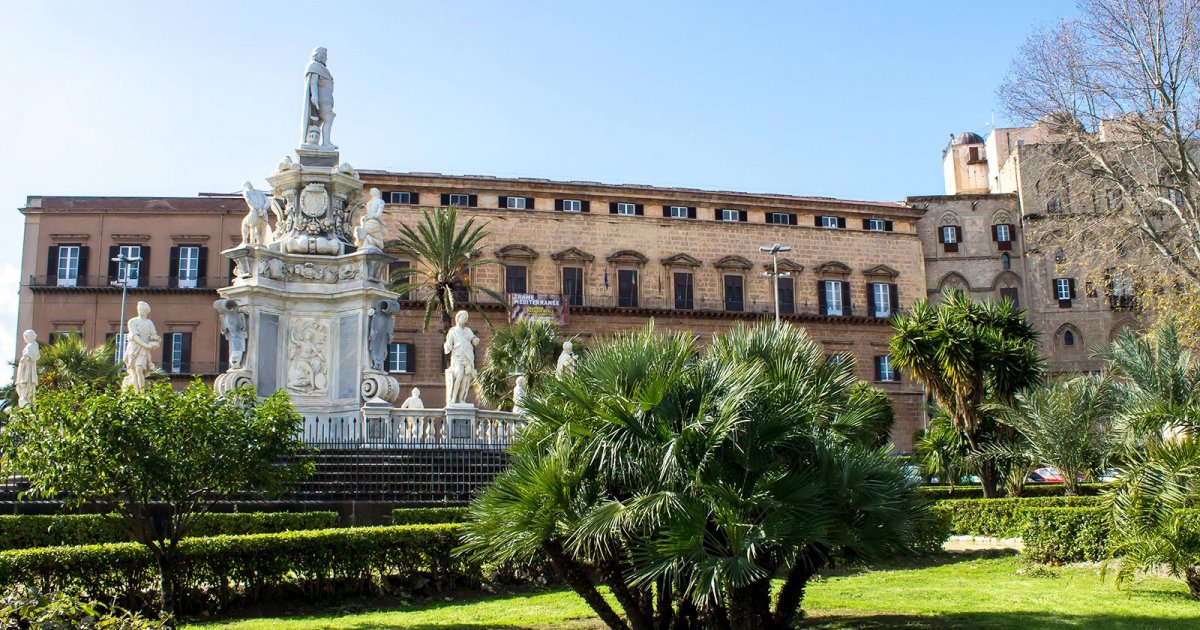 Audio File length: 2.40

Language: English / USA
Hi, my name's Rick, and I'm your personal guide. Along with MyWoWo, I'd like to welcome you to one of the Wonders of the World: Palazzo dei Normanni, the Royal Palace of Palermo, with the extraordinary Palatine Chapel.
The imposing Palazzo dei Normanni, which is currently the seat of the Sicilian Regional Assembly, has a long, complex history. It sits at the highest point in the city, where the Carthaginians and then the Romans probably built their defenses. Thereafter, the Arabs, who occupied Sicily and made Palermo their splendid capital, build the Qasr, or Castle, in this area. When the Normans ousted the Arabs, they rebuilt the fortress.
Thus, the construction you can admire today is for the most part the result of work carried out on the orders of the Norman, Roger II. After he became king of Sicily in 1130, he transferred his residence here, and had a palace of legendary beauty built, as you can see in the only two parts from the time that have survived: the Ruggero Hall and the Palatine Chapel.
This period of splendor continued under Emperor Frederick II, whose court played a leading cultural role in Italy and Europe.
After centuries of neglect, in 1555, the palace became the residence of the Spanish viceroys: the military structures were dismantled, and the magnificent porticoed inner courtyards were built, followed, in 1616, by the Renaissance-style facade that looks onto Piazza del Parlamento.
In the 18th century, further alterations were made to the interior, while in the 19th century, the exterior was restored and plastered in the pseudo Arab-Norman style you can see today. In 1921, work began to recover and enhance the medieval elements, all traces of which vanished starting from the Spanish period. In 1947, the Palace became the seat of the Sicilian Regional Assembly.
The exterior remains more or less in Norman style, recognizable in the simple parallelepiped shape of the Pisan Tower, whose stone facade is divided into four floors, subtly decorated with the usual Arab-style blind arches in which the windows open out.
An interesting fact: one of the most amazing objects you can see in the Palace is a marvelous late-eighteenth-century Baroque carriage that belonged to the Prince of Butera and has been known as "the golden coach" since 1968, when it was used for the film by Jean Renoir of the same name.