PALAZZO DEI NORMANNI AND PALATINE CHAPEL, Palatine Chapel 2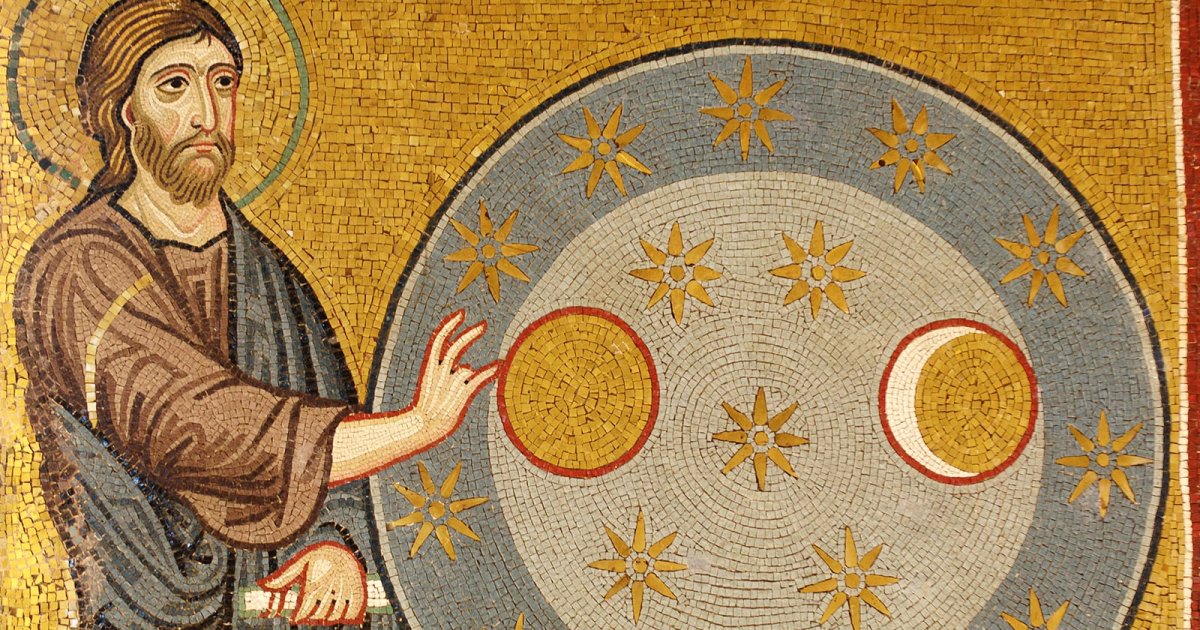 Audio File length: 2.39

Language: English / USA
You're bound to have noticed the beautiful inlaid and painted wooden ceiling, an extremely rare, original work by Arab craftsmen.
On the wall at the entrance, on a raised base with five steps, is the spectacular throne, set with mosaics and porphyry inlays, where the king would attend services at the same level as the priests, opposite the all-seeing, all-powerful eye of Christ Pantocrator in the apse.
Now press pause and proceed to the presbytery, the part of the church above the five steps, reserved for the priests and topped with a dome.
Here you can see the mosaic with Christ on the Throne flanked by Saint Peter and Saint Paul. These marvelous decorative mosaics were made by master craftsmen from Byzantium, the capital of the Eastern Roman Empire that is modern-day Istanbul. The style is solemn, and the characters are immobile and timeless, almost like supernatural apparitions. The high point of the decoration is a magnificent masterpiece featuring Christ Pantocrator, dispensing a blessing from the center of the dome, surrounded by angels and archangels. Below, you can see, in order of importance, the Prophets, Characters from the Old Testament and the Four Evangelists. Featured in the arches below are the Annunciation, the Presentation at the Temple, the Saints and the Prophets.
In the side apses, you can see, on the right, Saint Paul and on the left, Christ; if you look closely at the figures below, you'll see they are in a very different, more natural style, because they were added in the 18th century. The other mosaics show episodes from the New Testament.
In the main nave are mosaics depicting episodes from the Old Testament, while those in the side naves portray stories from the lives of Saint Peter and Saint Paul.
The light that floods in from the numerous windows glimmers off the gold background. The scenes are narrative with the settings, events and characters depicted in a lively, natural style. Although they are less sophisticated than those in the presbytery, they denote a closer observation of events, feelings and expressions, which are depicted more creatively and with a greater variety of color.
An interesting fact: look for the Nativity mosaic, and observe the two maids preparing a warm bath for the newborn Child. As you know, Mary and Joseph were poor, and did not have servants: this detail was added to ennoble Jesus.