PIAZZA DEI MIRACOLI, Camposanto Frescoes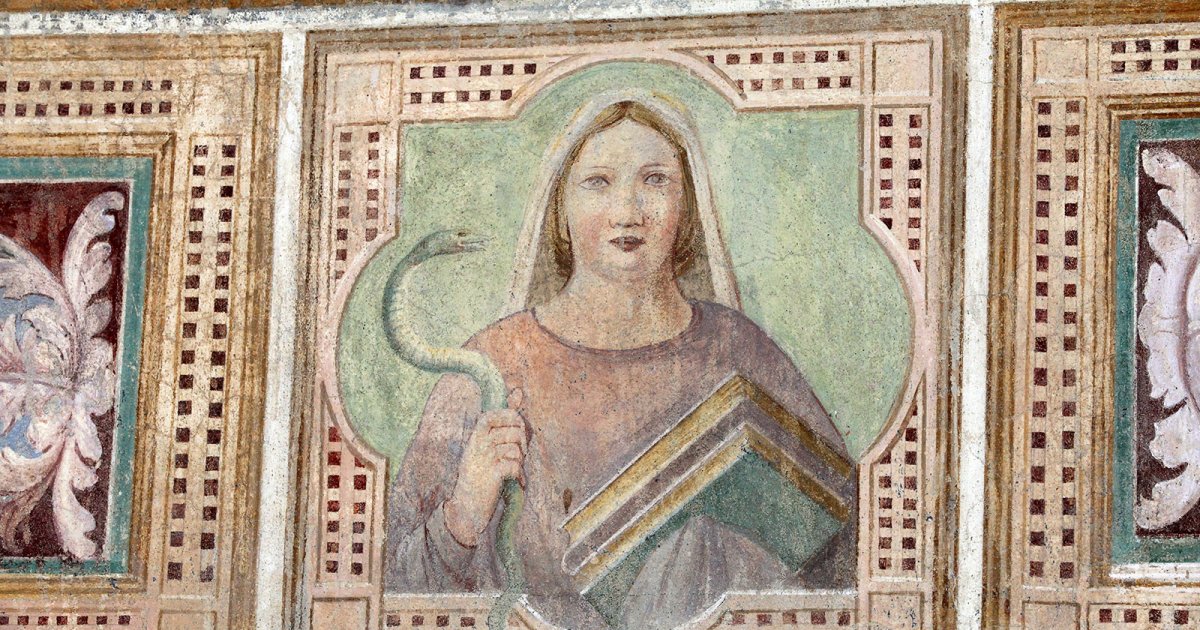 Audio File length: 2.34
Author: STEFANO ZUFFI E DAVIDE TORTORELLA

Language: English / USA
Even before Camposanto's construction was finished, its interior walls began to be decorated with a long series of frescoes by some of the greatest artists of the time. You stand in what is certainly one of the most important locations for the history of 14th-century Italian painting.
Of all the names of artists involved in the monumental cemetery's decoration, one that you must absolutely remember is Buffalmacco, also known as Buonamico di Martino, who painted the most famous work of art you'll see here, The Triumph of Death, which I'll discuss in detail in the next audio file. Here you will also see a magnificent Crucifixion by Francesco Traini, as well as works by Andrea Bonaiuti, Antonio Veneziano, Spinello Aretino and his cycle of the Stories of the Pisan Saints, and the wonderful Stories from the Old Testament by Taddeo Gaddi and Piero di Puccio. Lastly, in chronological order and no less important, is the Florentine Benozzo Gozzoli who finished Gaddi and Puccio's cycle in the 15th century.
But in addition to the paintings, make sure you pay due attention to the many sarcophagi of Roman times, which are often of the highest quality and were often reused for the illustrious Pisans who were welcomed into this sort of citizen's "pantheon" of the medieval ages.
You no longer have to pass through a series of uncomfortable corridors called "galleries" to be able to admire the Cemetery's frescoes, as the many visitors from the 1800s to the Second World War were forced to do. Today the frescoes are preserved in a single large hall; they were moved here after artillery caused a fire in July 1944 that had terrible consequences for the frescoes.
The frescoes' restoration still continues today, putting them back together, and where possible putting pieces of the frescoes back in their original location.
FUN FACT: one of the Cemetery's galleries displays some huge rings from the chains that barred access to Porto Pisano, where the war fleet of the Republic of Pisa was stationed. After the naval battle of Meloria that was won by Pisa's rival Genoa at the end of the 1200s, the chains were brought to Genoa as a victory trophy. They were only returned to Pisa six centuries later!