PISA INTRODUCTION, Introduction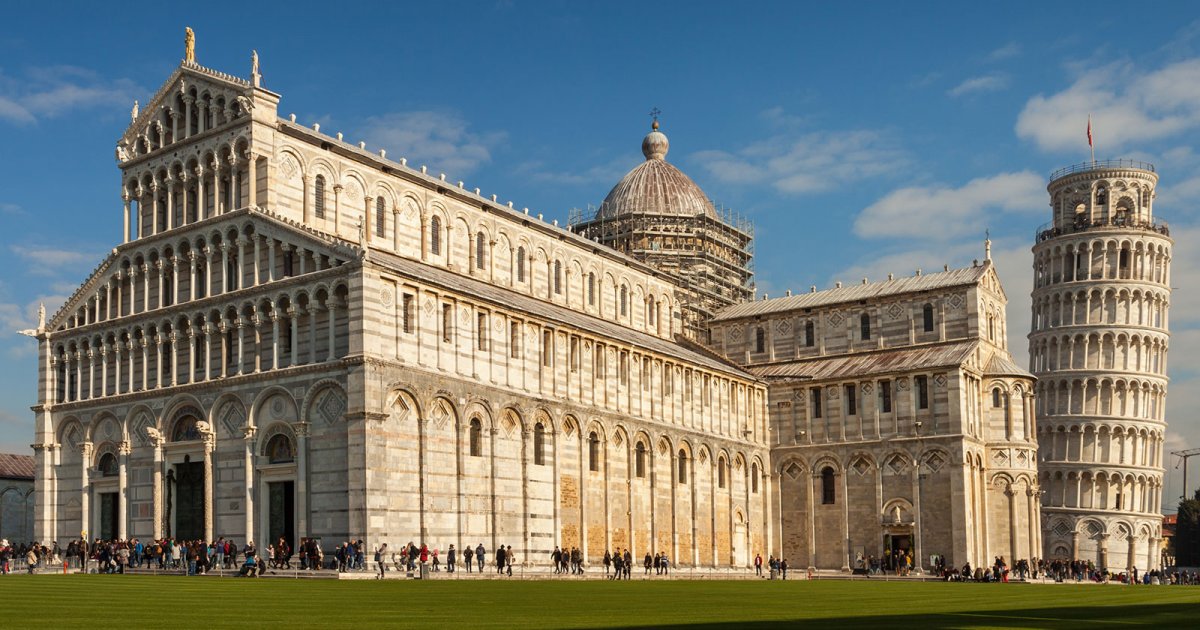 Audio File length: 2.42

Language: English / USA
Hi, my name's James, and I'm your personal guide. Along with MyWoWo, I'd like to welcome you to one of the wonders of the world: Pisa, the city of the Leaning Tower.
The Tower of Pisa is the most famous bell tower in the world, and its appeal is enhanced by the mystery surrounding it: why did the architects build a leaning tower, and how is it still standing?
This is not the only enigma of Pisa, however. Founded by the Etruscans in 500 BC, we do not know what the city's name means, or what it derives from.
Pisa reached the peak of its splendor between 1000 and 1200, when it became one of the four maritime republics and possessed one of the most powerful fleets in the world. Pisa is some distance from the sea, however, and its port has never been found, not even along the River Arno that runs through the city.
Pisa maintains much of its ancient charm, especially on the western bank of the Arno, where Piazza del Miracoli, the Square of Miracles, is located.
As you observe the medieval and Renaissance buildings, the houses dating back millennia, the narrow side streets and little squares surrounded by porticos, it's easy to imagine the bustling life of the city in ancient times.
Visitors can admire the sixteenth-century Piazza Cavalieri, a square with two works by Vasari, the Church of Santo Stefano and Palazzo Cavalieri, a palace which today houses the Scuola Normale Superiore, a university college founded by Napoleon, where numerous Nobel prize winners have studied.
Alongside it is Palazzo dell'Orologio, a palace with frescoes from the 14th century. The building is famous for having incorporated the Muda Tower, where the local people locked up a politician accused of treason, Count Ugolino della Gherardesca, together with his children and grandchildren, and left them to starve to death.
Another must-see is the Church of Santa Maria della Spina, on the banks of the Arno: a sort of miniature Gothic cathedral, the only one of its kind in the world.
You'll have noticed how many young people there are around here. Today, Pisa is a small university city; the University dates back to 1300, and is one of the oldest in the world. It was here that Galileo studied medicine.
An interesting fact: here in Pisa, you can take a selfie in front of the largest mural in Europe, measuring a huge 180 square meters. It's entitled "Tuttomondo", and it was painted in Piazza Vittorio Emanuele in 1989 by the famous American artist Keith Haring.
So get ready to visit the wonders of this splendid city.
Enjoy your stay!