CASTEL SANT'ANGELO, BRIDGE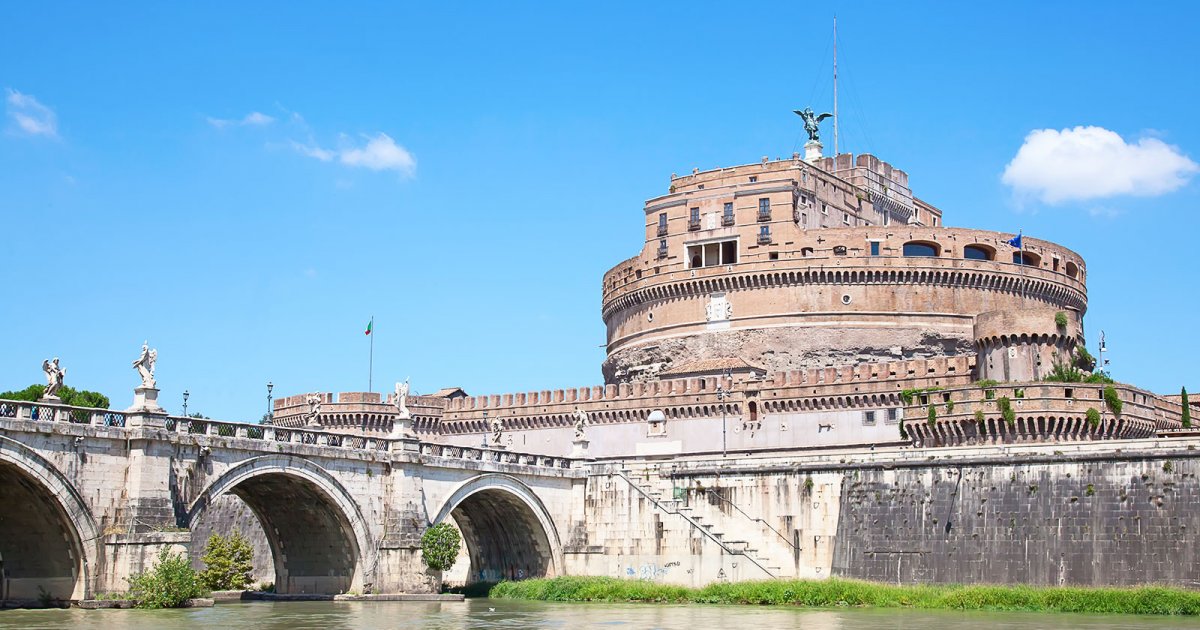 Audio File length: 2.32
Author: STEFANO ZUFFI E DAVIDE TORTORELLA

Language: English / USA
The Roman Emperor Hadrian also wanted to build a bridge to his monumental tomb in 133 AD, of which you can still recognize the three original and central arches. 1200 years later, Pope Clement VII had the statues of the saints Peter and Paul placed on the opposite side of the Castle. This is how Ponte Sant'Angelo began its fortunate destiny of becoming a sort of open-air sculpture gallery, with a parade of marvelous Baroque statues suspended above the river.
If you go down to the river and admire the bridge from below, you can still see its original structure: the arches at the extremities were instead renewed in the second half of the seventeenth century and then further repaired at the end of the nineteenth century during the renovation works to the Tiber River's banks. When the entire bridge was restored in the second half of the 17th century with the addition of new arches and a modern parapet, it was decided to decorate it further with ten statues of angels. Entrusted to the by-then elderly Gian Lorenzo Bernini and a select handful of collaborators, the angels on the bridge hold up symbols of the Passion of Christ.
In addition to directing the entire project and imposing his unmistakable style, Bernini personally sculpted two of the angels, which were soon replaced with copies, while the originals can be admired in the Church of Sant'Andrea delle Fratte.
The ten statues form a sort of "collective exhibition" of the sculptors who were active in Rome at the end of the seventeenth century.
If you're standing on the bridge now, I suggest taking advantage of it to look at the powerful, fortified body of the Castle and Julius II's Loggia, which you can recognize for its exquisite and elegant marble columns. It was built in the early 1500s and replaced an ancient, uncovered balcony that faced the Tiber. Below it you can see a gigantic coat of arms that reminds you of the completion of the works commissioned by Alexander VI.
FUN FACT: the bridge is tied to the memory of Beatrice Cenci, who belonged to one of the most noble and wealthy families in Rome and was condemned to decapitation at the age of 22 for killing her father, a violent and perverse man. Romans say that since then, on the night between September 10th and 11th, the young noblewoman appears on Ponte Sant'Angelo, walking along in silence and holding her head in her hands.
And with this we have finished our tour of Castel Sant'Angelo. MyWoWo thanks you for staying with us, and will see you at the next Wonder of the World!