CASTEL SANT'ANGELO, Building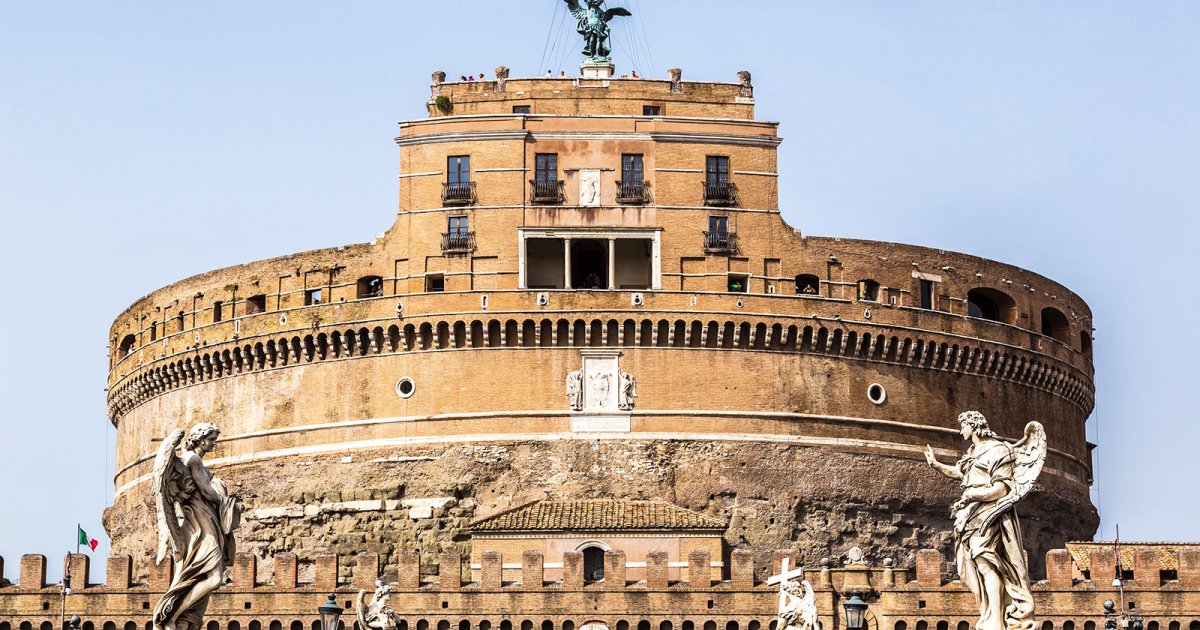 Audio File length: 2.26
Author: STEFANO ZUFFI E DAVIDE TORTORELLA

Language: English / USA
Hi, I'm James, your personal guide. Together with MyWoWo, I'd like to welcome you to one of the wonders of the world.
Today I'll accompany you through Castel Sant'Angelo, one of the most historic places in Rome!
This mighty colossus dominating the Tiber River has been one of the city's symbols for two thousand years: it has been an imperial monument, medieval fortress, Renaissance residence, and today it's an incredibly interesting museum. And if you love opera, you'll certainly remember the story of Tosca by Giacomo Puccini, whose tragic epilogue takes place precisely here at Castel Sant'Angelo.
But now try to think back to the year 135 AD, when Emperor Hadrian decided to build a great funeral monument for his family.
The construction originally only consisted of an impressive cylindrical body, and then Hadrian's successor Antoninus Pius added a massive square base. But in the following century the Emperor Aurelian had already transformed the building into a fortress on the other side of the Tiber, and from that point on Castel Sant'Angelo always served a defensive role, and was fundamental for anyone wishing to control the city.
At the end of the 14th century the castle became the property of the Papal States and was connected to the Vatican by a section of the city walls called Passetto. If dangerous situations arose, it became a safe haven and even a residence for the pontiffs, like in the tragic year 1527 when Rome was captured by the imperial army and Pope Clement VII stayed here for seven months.
Of course, the popes can be thanked for the fortress' successive transformations: in the mid-fifteenth century Nicholas V had three mighty corner towers erected, which Alexander VI then encircled with mighty bastions, as well as adding a fourth tower and surrounding the whole building with a ditch.
At the beginning of the sixteenth century the refined loggia was added to the front façade, and half a century later, Pope Paul III Farnese ordered a large group of artists to build and decorate his new, magnificent apartment.
FUN FACT: one of the Castle's most famous elements is its bronze angel sculpted in the act of sheathing a sword: this was also coincidentally the last thing to be added to the Castle in 1752 to celebrate the end of a plague epidemic.